Damas del Tango
Part 2: Soprano Isabel Bayrakdarian.
The Damas del Tango series pays attention to female singers of tango music. This episode is dedicated to soprano Isabel Bayrakdarian, an Armenian-Lebanese-Canadian opera singer. Also in memory of the Armenian genocide which happened 100 years ago (1915).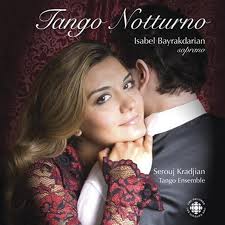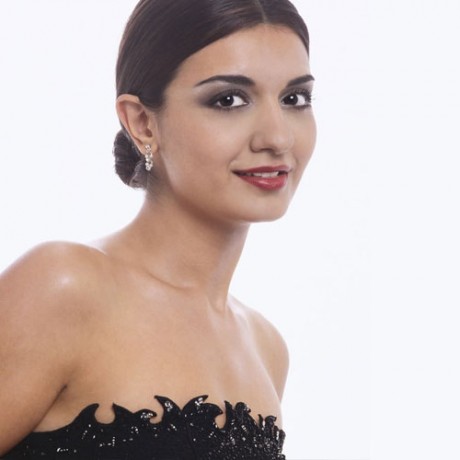 All songs are from the CD: Tango Notturno, Isabel Bayrakdarian soprano, Tango Ensemble Serouj Kradjian. MVCD 1176. Les disques SRC Toronto 2007.
Tango Ensemble line-up:
Serouj Kradjian, piano. Fabián Carbone, bandoneon. Marie Bérard, violin. Roamn Borys, cello. Roberto Occhipinti, bass. Shalom Bard, clarinet. Daniel Bolshoy, guitar. Levon Ichkhanian, úd.
For more information visit: Wereldmuziek blog:

Tune: Emancipación / Pugliese_From Argentina
El Día Que Me Quieras, Isabel Bayrakdarian; composer: Carlos Gardel
Volver, Isabel Bayrakdarian; composer: Carlos Gardel
Por Una Cabeza, Isabel Bayrakdarian; composer: Carlos Gardel
Che bandoneon, Isabel Bayrakdarian; composer: Anibal Troilo
Corralera, Tango Ensemble Serouj Kradjian; composer: Anselmo Aieta
Tcheknagh Yeraz, Isabel Bayrakdarian; composer: Arno Babadjanian
Ya Zahratan fee khayali, Isabel Bayrakdarian; composer: Farid El-Atrache
Satumaa, Isabel Bayrakdarian; composer: Unto Mononen
Youkali, Isabel Bayrakdarian; composer: Kurt Weill
Jalousie; Tango Ensemble Serouj Kradjian; composer: Jacob Gade
Tango Notturno, Isabel Bayrakdarian; composer: Hans-Otto Borgmann
Che Tango Che, Isabel Bayrakdarian; composer: Astor Piazzolla
Rinascero, Isabel Bayrakdarian; composer: Astor Piazzolla
La Cumparsita, Tango Ensemble Serouj Kradjian; composer: Matos Rodriguez