Disc-Cover
This month's hidden jewel from the record collection is British singer and songwriter Roy Harper.
In today's Disc-Cover, we play a hidden jewel from the record or CD collection, to dust it off with some fresh attention.
Stormcock by British singer-songwriter Roy Harper is one of those little jewels of music history. This eccentric musician kicked up quite a bit of dust in the past. With his engaging standpoints in songs like 'I hate the white man', in which he speaks frankly about racism. Religion was another topic that Harper would tackle without holding back, driven by his resistance towards his Jehovah-supporting mother.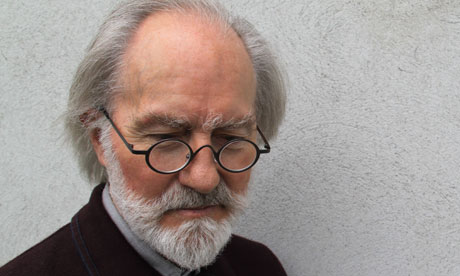 Harper's music is another way in which he catches attention, by means of his unexpected changes in tone in what are sometimes very long songs, or his falsetto voice. Harper probably gained more fame because of the reference to him – Hats off to (Roy) Harper – in a title of a song composed by one of his Led Zeppelin friends, to be found on Led Zeppelin III. Either that or it is because of his guest vocals on the track Have a cigar from the album Wish you were here by Pink Floyd. Still, Roy Harper himself is one of the most striking and interesting musicians from mainly the sixties to the eighties of the previous century. And Stormcock is the most crystallized album in his great oeuvre.
Roy Harper – Sophisticated Beggar (Harper)
Roy Harper – Forever  (Roy Harper)
The return of the sophisticated beggar – Strike JHL 105
Roy Harper – Hors d'Oeuvres (Harper)
Roy Harper – The same old rock (Harper)
Stormcock – Awareness Records AWCD2001
Roy Harper – One Man Rock and Roll Band (Harper)
Roy Harper – Me and my women (Harper)
Stormcock – Awareness Records AWCD2001
Roy Harper – When an old cricketer leaves the crease (Harper)
HQ-When an old cricketer leaves the crease – Harvest SHSP 4046
Producer: