Disc-Cover!
Interesting albums from the folk and roots music history, by Marius Roeting.
In South-African music the name Ladysmith Black Mambazo is quickly named. They became known thanks to the Graceland album by Paul Simon. Miriam Makeba, freedom fighter in word and music, is another known acquaintance.
Gert Vlok Nel is a contemporary singer-songwriter who has quite a lot of fans in the Netherlands. In the theatre we make our bets on Amanda Strydom and you might have heard about Koos Kombuis? But Johannes Kerkorrel and that Reformed Blues Band? They are indeed one of the founders of the alternatiewe Afrikaans. A then completely perverse and innovative approach of the South-African and of the African sung song.
Johannes Kerkorrel was a driving force to whom contemporary songwriters owe much to. Ralph Rabie, the real name of Kerkorrel, was originally a journalist and made music in his spare time. Against the apartheid regime. As a white man he sang subtle, covered, cunning about the injustices in his country. When he was fired as a journalist, because of mixing texts in his music of then president de Klerk, he began focussing on music again. In 1989 the album Eet Kreef by Johannes Kerkorrel and the Reformed Blues Band (in which Koos Kombuis also played) was released. It became a big success, also in South-Africa, but no less in Belgium for instance. Kerkorrel mixed different styles on the album, like folk, cabaret, chanson, pop and rock with the African language as its lubricant.
Despite objections and opposition of the regime, Kerkorrel became a respected person. Years later, he was invited by Nelson Mandela to play during his inauguration. Kerkorrel kept making recordings without that Reformed Blues Band, and cooperated with a.o. Stef Bos and presented radio columns on the BRT about the state of South-Africa. However, the major success of Eet Kreef was never matched. At the end of 2002 Ralph Rabie hanged himself and the circumstances in which he chose his own death are still not clear. With Eet Kreef he leaves a memorable album, which gets our attention in this broadcast of Disc-Cover.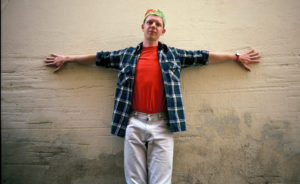 Playlist:
Johannes Kerkorrel and that Reformed Blues Band – Eet Kreef  – Ariola BMG 260 454
Sit dit af 4.53
Tronk 5.51
Liefde 3.23
Ossewa 3.55
Hillbrow 4.02
Donker donker land 6.14
Energie 3.31
BMW  6.28
Ou ou lied van Afrika  5.46
Ry 4.29
Johannes Kerkorrel – Bloudruk – HKM 2000204
Derde Wêreld 1.50
Halala Afrika 6.10
All text & music: Johannes Kerkorrel, except track 8: Daggadirk-Uys, J Kerkorrel, Andre Letoir and track 9:  Mariaan de Jong, trad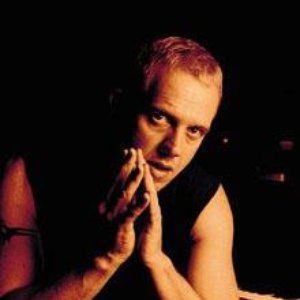 Produced by: