Concertzender Live
Live recordings from the Premio Andrea Parodi 2019.
Even thirteen years after his death, singer Andrea Parodi (1966-2006) is still adored on the island of Sardinia, his birth place, as well as in the other parts of Italy. He was blessed with a beautiful high voice, which always sounded pure and genuine. In the late 1980s, Parodi became popular with the band Tazenda, which blended traditional Sardinian music with both pop music and rock. After he left the band in 1997, he studied traditional music and made a name for himself recording several solo albums and participating in projects with musician like the American jazz guitar player Al Di Meola and the Sardinian vocalist Elena Ledda.
Andrea Parodi died in 2006 at the age of only 51.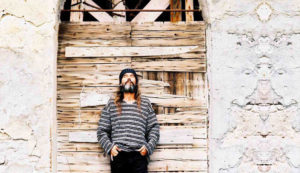 To honour his musical legacy, the Premio Andrea Parodi is held in a theatre in Cagliari, the capital of Sardinia, each autumn. During three evenings, ten selected artists and bands present their versions of Andrea Parodi's songs as well as their own songs. Their performances are judged by an expert jury, including Concertzender's contributor Bas Springer. In a broadcast on Friday 29 November from 20:00 – 21:00, Bas Springer pays special attention to the ten selected artists.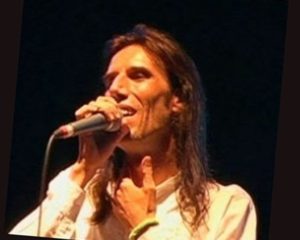 website: fondazioneandreaparodi.it
mail:fondazione.andreaparodi@gmail.com
Playlist Premio Andrea Parodi 2019
Andrea Parodi-Soneama
La Maschera-Te vengo a cerca
Saly Diarra-Musow
Acoustic Tarab Alchemy (A.T.A.)-Fattouma
Elliot Morris-End of the world blues
Suonno D'Ajere-Suspiro
Krzikopa –Hasiorki
Maribop-Un munnu dintra un munnu
Arsene Duevi-Agamà
Federico Marras Perantoni- Canzona di mari n.2 – Fóggu and Fiàr
Fanfare Station –Rahil
Setak-Marije
Fanfare Station-Rahil
Produced by: