An Ox on the Roof
An ox on the roof 7: Roaring twenties.
An introduction to contemporary music in everyday language.
Today, the seventh episode of An ox on the roof by Thea Derks.
In her programme, she loosely follows the arguments of her book Een os op het dak: moderne muziek na 1900 in vogelvlucht (An ox on the roof: a brief sketch on modern music after 1900), an introduction to contemporary music written in everyday language.
The previous episode: vorige aflevering featured music by Arnold Schönberg's students, with, among others, Vilma von Webenau, Hanns Eisler and John Cage.
While, in Vienna, Schönberg was developing his twelve-tone method, Paris was swept by the Roaring Twenties. Whereas Schönberg was trying to get control over the 12 semitones of the octave, composers in Paris were embracing the exiting jazz music of the black American soldiers. They too incorporated cabaret elements and vaudeville; they were celebrating life and cheerfulness was key.
The six composers of the 'Groupe des Six' around Erik Satie became the most famous ones. They loathed the German gloominess and wanted to entertain the audience, for instance with the jolly ballet Les mariés de la Tour Eiffel.
Also German composers like Hanns Eisler and Kurt turned to jazz and popular music, but instead of only entertaining the people they also wanted to expose they were being oppressed and exploited.
Tip: if you order the Ox on: boekenbestellen.nl, you will receive a copy with a personal dedication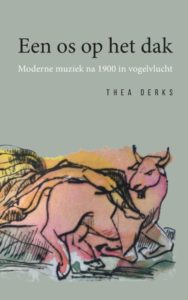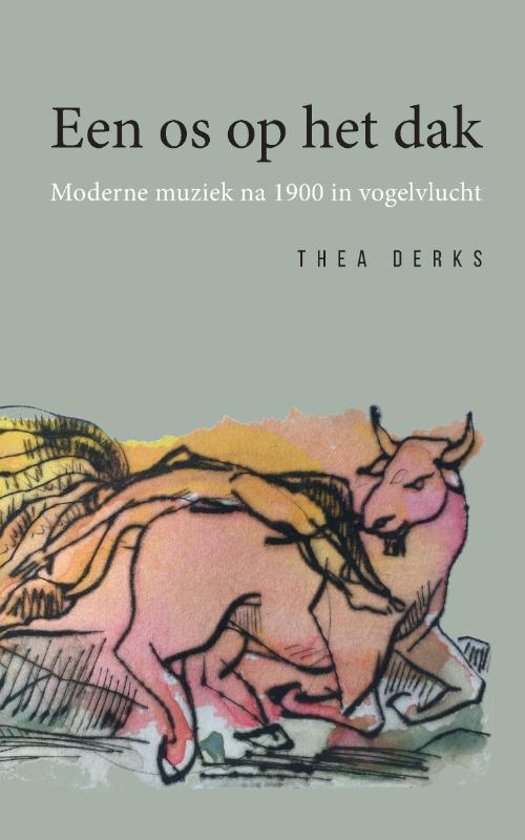 1. Georges Auric, Arthur Honegger, Darius Milhaud, Francis Poulenc & Germaine Tailleferre. Les mariés de la Tour Eiffel.
Radio Chamber Philharmonic conducted by Marc Soustrot.
2. Kurt Weill. Der Jasager.
Solisten: Willybald Vohla; Josef Protschka; Lys Bert Symonette, Walter Jenckel,
Hans Markus, Alfons Holte.
Düsseldorf Chamber Orchestra and Children's Choir conducted by Siegfried Köhler.
Composition, presentation and technique: Thea Derks.
Produced & presented by: