An Ox on the Roof
An ox on the roof 27: The Ox in times of the coronavirus #14. Works by Grażyna Bacewicz, Toshio Hosokawa, Geraldine Mucha & Gillian Whitehead.

Today is the twenty-seventh episode of An ox on the roof by Thea Derks, inspired by her book Een os op het dak: moderne muziek na 1900 in vogelvlucht. The second edition was released in December 2020.
Unfortunately, the cultural sector is at the tail end when it comes to easing the coronavirus countermeasures. The venues will be open for the public as of June but under draconian conditions. Every visitor must present a negative test – even if they have already been fully vaccinated, and everyone still needs to keep their distance. In the meantime, you can visit sex workers, overcrowded terraces and supermarkets without getting tested.
Fortunately, beautiful new CDs continue to appear, offering some comfort in these bleak times. On their album, The Boulanger Legacy, violinist Merel Vercammen and pianist Dina Ivanova pay tribute to Nadia Boulanger. The latter taught countless composers of renown and honoured the legacy of her sister Lili. Among her students was the Polish Grażyna Bacewicz (1909-1969), whose music is rarely performed in the Netherlands.
Better known is Japanese composer Toshio Hosokawa (1955), whose CD Solo appeared in the series of the same name on the Kairos label. Today we will play his 2 Japanese Folk Songs for harp solo. 
A little older is the CD Macbeth by Geraldine Mucha (1917-2012), who followed her husband from Scotland to the Czech Republic immediately after WWII, where she remained for the rest of her life. Her music has both Slavic and Scottish influences, as you can hear in her Piano Concerto from1961.
New-Zealand's Gillian Whitehead (1941) studied with Peter Sculthorpe and Peter Maxwell Davies, among others, and lived and worked in Europe for some time before returning to her homeland. Her Three Improvisations for Solo Oboe breathe a great spaciousness.
The first edition of An Ox on the Roof is sold out, but you can get a copy of the second edition on boekenbestellen.nl.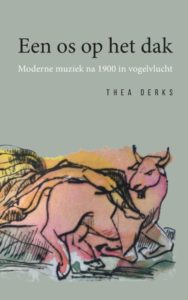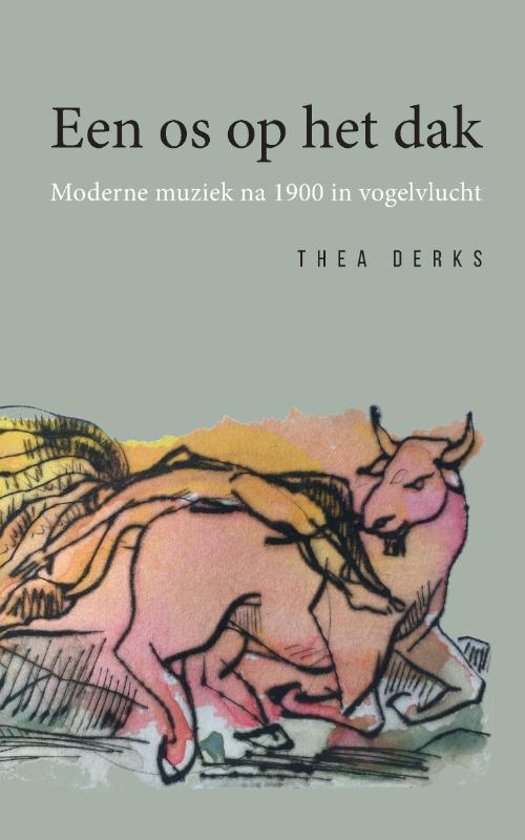 1. Grażyna Bacewicz. Sonata No. 3 for violin and piano.
Merel Vercammen, violin. Dina Ivanova, piano.
2. Toshio Hosokawa. 2 Japanese Folk Songs.
Virginie Tarrete, harp.
3. Geraldine Mucha. Piano Concerto.
Patricia Goodson, piano.
Hradec Králové Philharmonic Orchestra conducted by Andreas Sebastian-Weiser.
4. Gillian Whitehead. Three Improvisations for Solo Oboe
Vilém Veverka, oboe.
Compilation, presentation and engineering: Thea Derks
Produced & presented by: