Soundtracks from films all over the world. "Dance of the Wind" (India, 1997).
The days of the famous elderly khyal singer Karuna Devi from New Delhi are numbered. Through the centuries-old tradition of oral transmission she has been teaching her daughter Pallavi the ins and outs of North Indian raga singing for many years. Pallavi, a great singing talent, stands at the beginning of her career and is already showing success. When Karuna suddenly dies, Pallavi is overcome and tormented by the feeling that she hadn't nearly learned enough from her mother and that she fails miserably as torchbearer of her mother's singing tradition. Pallavi feels she doesn't have her own sound yet, not yet a voice of her own. However, she may still be able to develop this sound with the help of the guru of her mother. But the background of her mother's guru has always been cloaked in mystery. Pallavi has never met him, doesn't know where he lives and her mother never spoke about him either. Would this very old singing-master still be alive? The death of her mother is so devastating for Pallavi that she literally loses her voice and has to cancel her performances.For a long time she can neither speak nor sing.Through the trauma of her mother's death Pallavi's marriage also ends up in a crisis.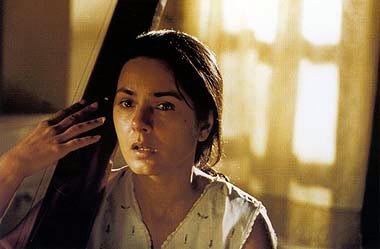 The events take a turn when she tracks down her mother's guru with the help of a young vagrant girl who is taught by him and sings heavenly. Pallavi becomes obsessed with this girl who puts the continutiy and beauty of her singing tradition in a dazzling new light. The meetings with the girl and eventually also with her mother's guru, finally give Pallavi the strength to overcome her trauma. Pallavi finds confidence in herself again – her voice is back – and is now able to tap into her own sound again. She can pick up and continue her career and the centuries-old singing tradition.
The Hindi- film "Dance of the Wind" (Swara Mandal)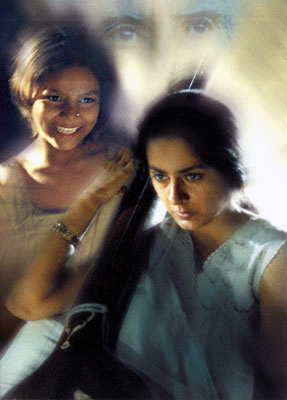 was written and directed by the Indian director Rajan Khosa. The film was released in 1997, mainly in Europe, and has since then won several international prizes. In India, the film remained practically unnoticed for ten years. It wasn't until February 2008 that the film was shown in Indian theaters for the first time. The beautiful soundtrack of the film – including sarangi-playing (string instrument) by Ustad Sultan Khan and bansuri-playing (transverse flute) by Ronu Majumdar- is composed by the famous Indian raga singer Shubha Mudgal. Pallavi's part is played by the famous Indian actress Kitu Gidwani and Pallavi's singing is done by singer Shweta Jhaveri.
Producer: