Mariama
Music of Sam Mangwana and the African All Stars, selected by Kees Schuil from his collection of African LP's.
The singer, songwriter and composer Sam Mangwana is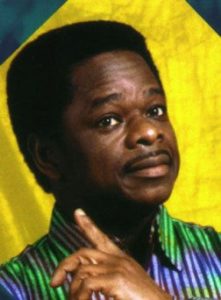 born on 21 February 1945 in Kinshasa. His mother is from  Angola and his father from Zimbabwe, so his family name is Zimbabwean. He starts his musical career in 1963, when he is 17 years old, in the rumba band African Fiesta, conducted by Tabu Ley Rochereau. Mangwana leaves this band and goes to Brazzaville, to play in the Negro Band and Orchestre Tembo, and to start his own band: Los Batchichas. After a while he returns to the band of Rochereau, which has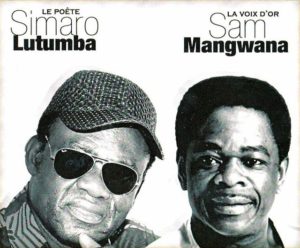 by then changed its name into L'African Fiesta National. In 1967 Mangwana forms his own orchestra, Le Festival des Maquisards, in which the guitarist Dizzy Mandjeku also plays. In 1972 he joins T.P.O.K. Jazz of Franco. In that band, he often sings compositions of the guitarist and composer Simaro Lutumba. His popularity sharply rises in this period. Mangwana leaves O.K. Jazz and briefly returns to Rochereau's band, which is now called Afrisa. Because of his frequent changing of orchestra, Mangwana gets the nickname "pigeon voyageur" (carrier pigeon).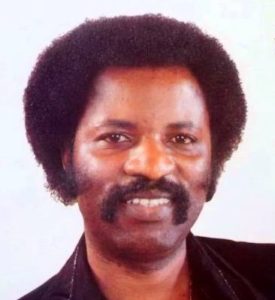 In 1978, in Abidjan, the capital of Ivory Coast, Mangwana started the band African All Stars, together with some other former members of Rochereau's band Afrisa, such as Théo Blaise Kounkou, Lokassa ya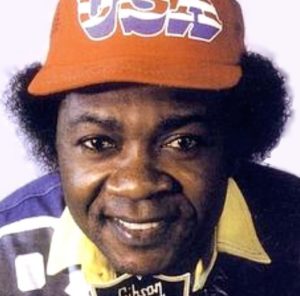 Mbongo and Dizzy Mandjeku. The band members travel to Lagos, the capital of Nigeria, to record 3 albums. The band gives concerts in the cities along the coast. In Nigeria, some other guitarists from Kinshasa join the orchestra, among whom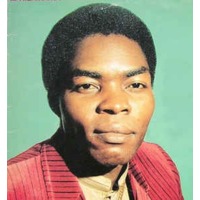 Pablo Lubadika and Bopol Mansiamina.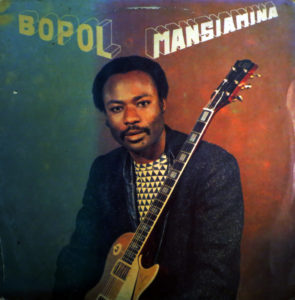 Already at the end of 1979, African All Stars is dissolved. But in 1982, the band members Lokassa ya Mbongo, Théo Blaise Kounkou, Dizzy Mandjeku and Sam Mangwana reunite once more, and they produce the albums "Affaire Video", "Sam Mangwana et l'African All Stars" and "Bonne Année" in France and Ivory Coast.
The singer and guitarist Pablo Lubadika, born in 1952, recorded his album "Pablo Lubadika revient en force" in Lomé in 1983. Half of his band members are from Togo, but the solo guitar is played by Dizzy Mandjeku from Congo. Lubadika dies in 2010.
The other four band members of African All Stars are still alive.
The rhythm guitarist, songwriter and composer Lokassa Ya Mbongo was born in 1946. He wrote the songs of the LP "Bonne Année". He did not only play with Rochereau's Afrisa, he also worked with Tshala Muana, and for a long time he was rhythm guitarist for Kanda Bongo Man.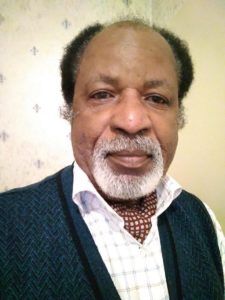 The singer, songwriter and composer Théo Blaise Kounkou was born in Brazzaville in 1950. In Brazzaville he was singer with Les Bantous de la Capitale. In 1974, he recorded his first album in the studio of the Congolese singer Bokelo. After that, he left for Benin (then Dahomey), where he became singer with the orchestra Poly-Rythmo. With them he recorded various albums. As recently as in 2017 and 2018, he gave several concerts in Paris, and he is even working on a new album now.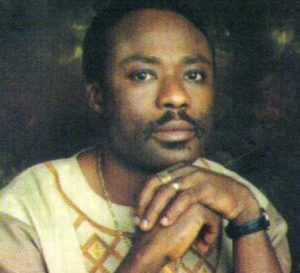 The singer, songwriter, composer, producer, rhythm guitarist and double bass player Bopol Mansiamina is born in Kinshasa in 1949. From 1969 on, Bopol plays in various bands: in 1970, he plays in Dr. Nico's African Fiësta Sukisa, between 1973 and 1976 in Afrisa International of Tabu Ley, and from 1974 on, he also plays in Franco's TPOK Jazz. Bopol accompanies many well-known Congolese musicians, among whom, singer M'Pongo Love, for whom he also writes some songs. In 1977, he records an LP, together with Théo Blaise Kounkou in Abidjan: "Bella Amicha". In 1980 Bopol leaves for Paris and there he records the LP "Innovation volume 1" with Orchestre Mode Succès. This LP includes the famous number "Pitié, je veux la reconcilation" and also "Le lycée". From 1996 on, Bopol has lived in the USA, where he continues to record music and goes on tour with various artists, such as Ricardo Lemvo, and the band Virunga of Samba Mapangala.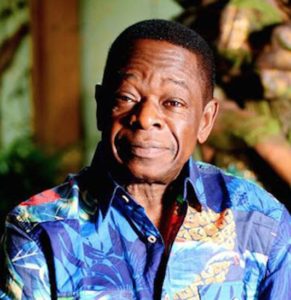 Also Sam Mangwana performed with most of the famous Congolese orchestras. Already at a young age, he could speak (as most Africans do) 4 languages: French, Portugese, Lingala and Kikongo. Later on, he learned to speak English, Spanish, Swahili and Bambara by staying in other parts of Africa. Thanks to his knowledge of Spanish and Portugese, he also is a great interpreter of Latin American music, such as from l'Orchestre Aragon, Johnny Pacheco, Tito Puente etc. Even now, he is still performing: on 30 June 2017, he gave a concert in Kinshasa, on the occasion of the "1ère édition du Festival International de la Rumba et de l'Élégance" (1st edition of the international festival of the rumba and of elegance). Recently, Mangwana has performed a few times in the Netherlands: in 2010, in Rasa in Utrecht, and in 2016, on the "Afrika Festival" at the open-air theatre Hertme in the east of the country. Now, Mangwana is living in Angola.
Special thanks to Muziekweb in Rotterdam.

We also thank Barbera Schuil, for making her African LPs available to us.
Playlist: 
L'African Fiesta National: Mwasi Abongi Na Libala, 4:03, LP L'African Fiesta National Vol. III 1985, AFRICAN 360 150
Sam Mangwana et le Festival des Maquisards: Loposo-Losila, 3:50, LP Sam Mangwana et le Festival des Maquisards, 1971, AFRICAN 360 031 B
TPOK Jazz: Ebale ya zaire, 5:25, CD Franco & Le T.P.O.K. Jazz & Simaro, 1993, Sono CD 36520
Théo Blaise Kounkou: Bella Amicha, 7:55, LP Bella Amicha, 1977, Disc-Orient T.B.K. 001
Bopol Mansiamina: Le lycée, 5:54, LP Innovation volume 1, 1980, Disques Innovation INLP 001
Pablo Lubadika: Igalios – Ma Chérie, 6:54, LP Pablo Lubadika revient en FORCE, 1983, Cocorico Music Cosic 1001
Mangwana & African All Stars: Tokoma Famille, 7:58. LP Affaire Video, 1982, CELLULOID CEL 6638
Mangwana & African All Stars: Bolingo Collé Collé, 7:58, LP Sam Mangwana et l'African All Stars, 1982, CELLULOID CEL 6639
Lokassa ya Mbongo, African All Stars & Sam Mangwana: Bonne Année, 13:15, 1983 Disc-Orient D.O. 003)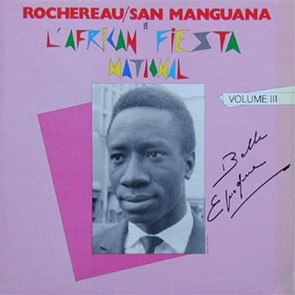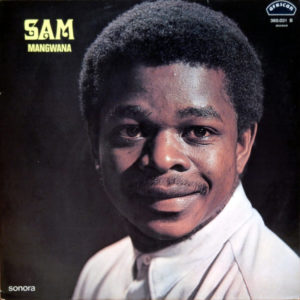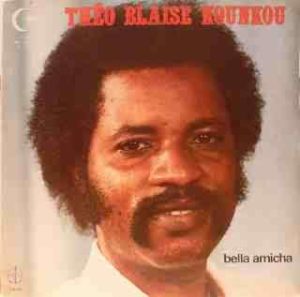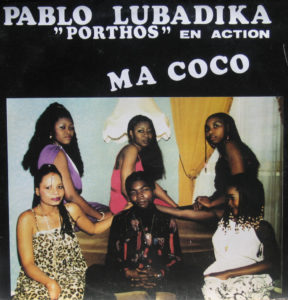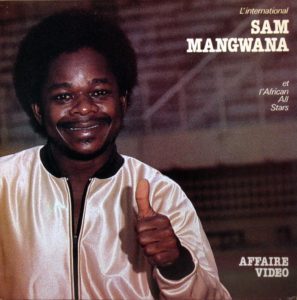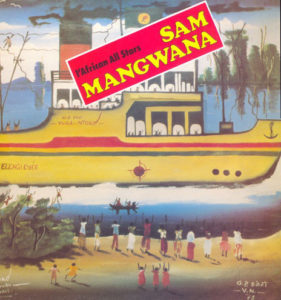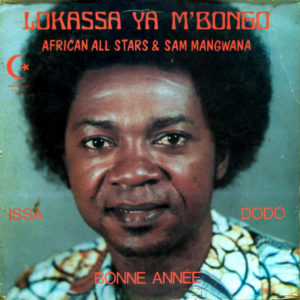 Produced by: