Mariama
African music, compiled by Stan Rijven
Alan Lomax is renown for his field recordings made both in North and South America, and in Europe. Michael Baird is less known, erroneously so. Since 1987, he has been documenting disappearing music cultures in Central, East and Southern Africa on his label SWP. Baird started with a series of 22 CDs, a 'small' selection from the pioneer work of his source of inspiration, Hugh Tracey, who released over 200 LPs from 1930 to the 1960s, all recorded south of the African equator. Baird, who was born in Zambia and is living in Utrecht, continued unwearyingly ever since, fascinated by the polyrhythm in the music.
Diversity
Beside albums with Baird's own music and bands (in which he plays percussion), all kind of compilations were released on SWP Records, also with Zambian hits form the 1960s, 1970s and 1980s. Meanwhile, Baird released  his own field recordings – in the wake of Lomax and Tracey: "People have little understanding of the importance of their own culture. That I already noticed when I started recording in 1996. But if a white person from the Netherlands comes to record, the culture gains weight in their own eyes". And: "Pride of their own culture is essential because it gives diversity in culture and music a chance to last" (interview with René van Peer, in Gonzo magazine May/June 2020).
Why Spotify?
While Spotify globalizes all music into more or less exchangeable units, every SWP album, conversely, means a  local statement. Baird's accompanying booklets offer an interpretation with photographs, text and context. The booklets make the musicians visible again, embedded in their own traditions, and this makes them unique.
SWP presented nine new albums this year, plus the documentary 'Mutanuka and Syasiya', a catching argument in favour of threatened traditional Zambian music cultures. You will hear more about his next month. Tonight, the leading role is for the guitar, both the acoustic an the electric guitar, via a first exploratory expedition through the sonorous SWP universe.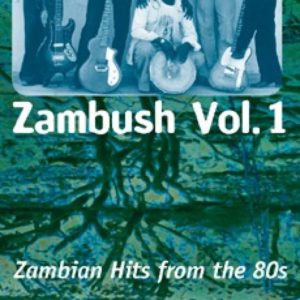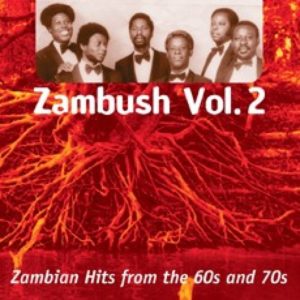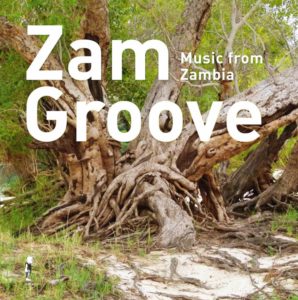 Playlist:
Libala Band/ Musipili (2018, Zambia)
LP: Zam Groove (SWP Records)- 2020
Green Labels/ Kwacha ngwee (1983)
CD: Zambush Vol.1, Zambian hits from the 80s (SWP Records)- 2004
Feliciano Gomes/ Wkati lakukawa hinenge (1955)
CD: Forgotten guitars from Mozambique 1955-'56-'57 (SWP Records)- 2003
Nacio Makanda/ Kerestina wena waluma (1955)
CD: Forgotten guitars from Mozambique 1955-'56-'57 (SWP Records)- 2003
Ilunga Patrice & Misomba Victor/ Mama Josefina (1957, Congo)
CD: Origins of guitar music in Southeren Congo & Northern Zambia,1950-'51-'52-'57-'58 (SWP Records)- 2000
The Four Pals/ Maselino yaya yoyau(1957, Zambia)
CD: Origins of guitar music in Southeren Congo & Northern Zambia, 1950-'51-'52-'57-'58 (SWP Records)- 2000
Bembele Henri & Orchestre Tinapa/ Beni (1952, Congo)
CD: Origins of guitar music in Southern Congo & Northern Zambia,1950-'51-'52-'57-'58 (SWP Records)- 2000
Black Power Band/ Imisango ya ba chairman (1986)
CD: Zambush Vol.1, Zambian hits from the 80s (SWP Records)- 2004
Nashil Pichen Kazembe/ Chuma chivuta (1976)
CD: Zambush Vol.2, Zambian hits from the 60s & 70s (SWP Records)- 2004
The Big Gold Six/ Bana mayo banomba (196?)
CD: Zambush Vol.2, Zambian hits from the 60s & 70s (SWP Records)- 2004
Emmanuel Mulema/ Shukka shukka (1974)
CD: Zambush Vol.2, Zambian hits from the 60s & 70s (SWP Records)- 2004
Jauhara Orchestra/ Wanga ukutina (1952, Kenya)
CD: Colonial dance bands 1950 & 1952 (SWP Records)- 2006
Amayenge/ Kusiyana siyana kwa naofesi (1989)
CD: Zambush Vol.1, Zambian hits from the 80s (SWP Records)- 2004
Produced by: