Mariama
African music, collected and selected by Stan Rijven. Episode: A Malian Summer of Soul.
A Malian Summer of Soul
This broadcast is inspired by the music documentary Summer of Soul, which is now showing in cinemas. The film is a compilation of six mini-festivals that took place in the summer of 1969 under the banner of the Harlem Cultural Festival in New York. Almost all the big artists from the American gospel and soul music of that time performed there, from Mahalia Jackson to Stevie Wonder. In mid-August '69, 250 miles away, the Woodstock Festival took place at the same time. A white event with only a few black artists, including Jimi Hendrix. Thanks to director Ahmir 'Questlove' Thompson, who edited a superior story out of forgotten film reels, through Summer of Soul we suddenly get to know a 'Black Woodstock' that was totally unknown until recently.
So an African variant came to mind: La 1e Biennale artistique et culturelle de la Jeunesse 1970, in Mali. While the Woodstock film conquered cinemas worldwide in 1970, this legendary Biennale in Bamako was unfolding. A festival where sublime playing talent, young and full of expectation, reminds you of another forgotten music history: of the masterful source, where it all came from. Here, too, you will witness a black culture that manifests itself with a new sound from an old tradition. In this case, on wind instruments and especially electric guitars that replace traditional string instruments like kora and ngoni.
The album covers once again illustrate this brilliant synthesis of tradition and modernity.
As in other West African countries that had become independent in the 1960s, the need for a national cultural identity was growing in Mali. The otherwise bizarre borders had already been drawn with a ruler by ex-coloniser France. Within them, however, lived different peoples – such as Bambara, Dogon, Mandinke and Peuhl – with as many different languages. Our rich musical heritage deserves a contemporary translation that represents modern Mali and at the same time promotes national unity", was more or less the underlying idea of the Ministry of Information. The ministry organised the scouting through provincial competitions. The winners formed their own orchestras that competed against each other at the Biennale.
There is hardly any visual material of this renowned first edition, but there is plenty of sound. Everything was recorded in audio by Radio Mali with Boubacar Traoré and Sékou Coulibaly at the controls. The German record label Bärenreiter-Musicaphon released the recordings of the best orchestras on vinyl, after which the legend gradually spread to the West. A small part of it later ended up on the CD compilation 'One day on Radio Mali' (Syllart Productions- 2006).
Listen to a 20-year-old Salif Keita, embraced by a propelling band that gives everything; to unpolished diamonds like Orchestre Régional de Mopti or the pearly guitar solos of Orchestre Régional de Kayes. A Malian Summer of Soul, with good reason!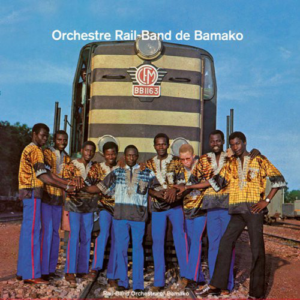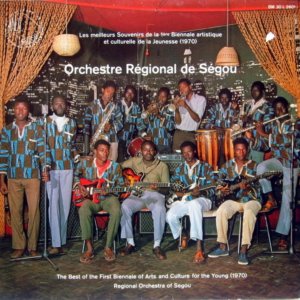 Playlist :
1) Orchestre Régional de Ségou/ Mali gundo
LP: Orchestre Régional de Ségou. The best of the First Biennale of Arts and Culture for the Young (1970)-The Ministery of Information/ Bärenreiter- Musicaphon (1970/'71-BM 30 L 2601)
2) Orchestre Rail-Band de Bamako/ Mali cèbalenwe
LP: Orchestre Rail-Band de Bamako. The best of the First Biennale of Arts and Culture for the Young (1970)-The Ministery of Information/ Bärenreiter- Musicaphon (1970/'71-BM 30 L 2606)
3) Orchestre Régional de Kayes/ Sanjina
LP: Orchestre Régional de Kayes. The best of the First Biennale of Arts and Culture for the Young (1970)-The Ministery of Information/ Bärenreiter- Musicaphon (1970/'71-BM 30 L 2604)
4) Orchestre Régional de Mopti/ Boro  
LP: Orchestre Régional de Mopti. The best of the First Biennale of Arts and Culture for the Young (1970)-The Ministery of Information/ Bärenreiter-Musicaphon (1970/'71-BM 30 L 2602)
5) Orchestre Régional de Mopti/ Ferro  
LP: Orchestre Régional de Mopti. The best of the First Biennale of Arts and Culture for the Young (1970)-The Ministery of Information/ Bärenreiter- Musicaphon (1970/'71-BM 30 L 2602)
6) Orchestre Régional de Sikasso/ Mali sènèkèlaw  
LP: Orchestre Régional de Sikasso. The best of the First Biennale of Arts and Culture for the Young (1970)-The Ministery of Information/ Bärenreiter-Musicaphon (1970/'71-BM 30 L 2603)
7) Orchestre Régional de Kayes/ Duga  
LP: Orchestre Régional de Kayes. The best of the First Biennale of Arts and Culture for the Young (1970)-The Ministery of Information/ Bärenreiter- Musicaphon (1970/'71-BM 30 L 2604)
8) Orchestre Rail-Band de Bamako/ Gansan na  
LP: Orchestre Rail-Band de Bamako. The best of the First Biennale of Arts and Culture for the Young (1970)-The Ministery of Information/ Bärenreiter- Musicaphon (1970/'71-BM 30 L 2606)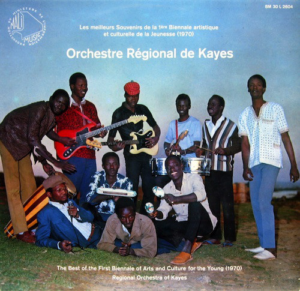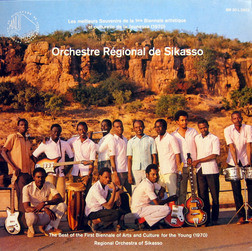 Produced by: