Mariama
World music, compiled by Kees Schuik.
Music from Congo Kinshasa, with Verckys, Langa Langa Stars and Zaïko Langa Langa, chosen by Kees Schuil from his collection of African LPs.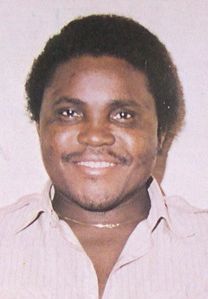 Saxophonist Verckys was born on 19 May 1944 in Kisantu, in Lower Congo. His real name is Georges Kiamuangana Mateta. He adopted the name Verckys because he was impressed by the American saxophonist King Curtis, and he mistook the name 'Curtis' for 'Vercyss'. He started his musical career in 1962 when he joined several bands in Kinshasa: first Los Cantina, then Jamel Jazz and Dewayon's Congo-Rock. In 1963 he joined Franco's OK Jazz and in 1969 he left OK Jazz and formed his own band: Orchestre Vévé.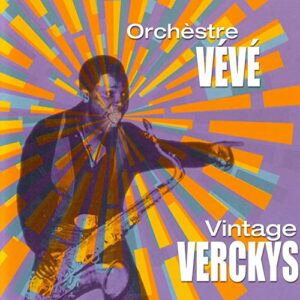 At the same time, in the 1980s he released albums by many well-known Congolese bands, including Empire Bakuba, Bella Bella, Lipua Lipua, Les Grands Maquisards, Orchestre Kiam, Les Kamale, Victoria Eleison as well as Langa Langa Stars.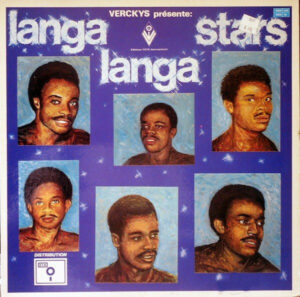 Langa Langa Stars was founded in 1981 as a breakaway from Viva La Musica, the orchestra founded in 1977 by Papa Wemba, who had been a member of the Zaïko Langa orchestra from its inception in 1969 until 1975.
In addition to being a bandleader and saxophonist, the leader of Orchestre Vévé, Verckys, is also a composer and music producer. He is not always friendly with others. That is why Papa Wemba's widow prevented Verckys from attending the funeral after his death. After 1980, he left the music scene to pursue other interests.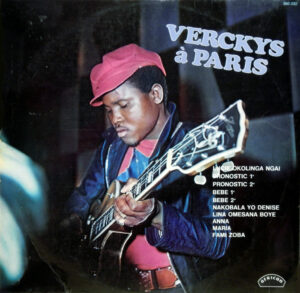 Langa Langa Stars was disbanded in 1984. However, Zaïko Langa Langa ontinues to exist. In 1988 the orchestra was split into two. One group consists of the band members who joined the orchestra after 1980, including Bimi Ombale, Lengi Lenga, Ilo Pablo and JP Buse. This split calls itself Zaiko Langa Langa Familia Dei: the Family of God.
The other group consists of the band members who have been with the orchestra since its formation, led by N'Yoka Longo, with Meridjo, Bapius, Matima, Zamuangana and Dindo Yogo. This group eventually adopts the name Zaïko Langa Langa again.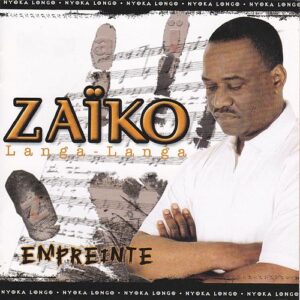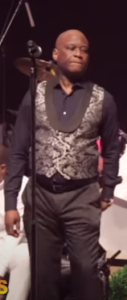 And they still exist today. They even released another album in 2019. This makes them the longest existing band from Congo. Even though the orchestra has constantly changed band members. The current leader of Zaïko Langa Langa, singer, dancer and lyricist N'Yoka Longo Mvula, also known as Jossart, or Vieux Mbombas, was also a founding member of the band in 1969. He has always remained a member of the band. He is now 68 years old.

SPecial thanks to Muziekweb in Rotterdam.
Also special thanks to Barbera Schuil, for allowing access to her African LPs.
Playlist:
Orchestre Zaïko Langa Langa: Mbeya-Mbeya-2, 5'03, author Evoloko Jocker, 45 RPM, 1973, Zaire Music ZM 8 / CD Jeunes orchestres du Congo/Zaire des années 70, Sonodisc CD 36539
Langa Langa Stars: Wabi Domine, 8'42, author Bozi Boziana, LP Verckys présente Langa Langa Stars, 1983, Éditions VEVE International REM 340
Orchestre Veve: Bea, 5'16, author Verckys, 45 RPM, Éditions Veve VV 40 / CD Vintage Verckys, RetroAfric RETRO15CD
Orchestre Veve: Ah Ngai Matinda, 5'45, author Verckys, 45 RPM, 1971, Éditions Veve VV 49 / CD Vintage Verckys, RetroAfric RETRO15CD
Zaïko Langa Langa: Foshi, 8'00, author Enoch Zamuangana, LP Verckys À Paris, 1984, Prozal PZL/84001 / CD L'authentique Zaiko Langa Langa, Sono CD 8487
Orchestre Vévé: Londende, 9'28, author Tino Mulnkua, 45 RPM, Éditions Veve VV 334 / CD Vintage Verckys, RetroAfric RETRO15CD
Orchestre Vévé: Nakobala Yo Denise, 3'57, author Verckys, LP Verckys À Paris, 1971, African 360.032 / CD analog africa vol.17, Analog Africa AACD 077
Zaiko Langa Langa Familia Dei: Dela, 5'45, author J.P. Buse, LP Zaiko Langa Langa Familia Dei, Espera 289124 / CD Out of Afrika; vol.4, Secret Records 718027
Zaïko Langa Langa: Jusqu'où, 6'08, author Joseph Roger N'Yoka M'Vula Longo (Jossart), CD Empreinte, 2004, Prozal 9152, WBE 9152
Produced by: