Mariama
World music, compiled by Kees Schuil.
Music from Congo Kinshasa, featuring Orchestre Zaïko Langa Langa, selected by Kees Schuil from his collection of African LPs.
Zaïko Langa Langa is the longest-running band from Congo. Orchestre Zaïko Langa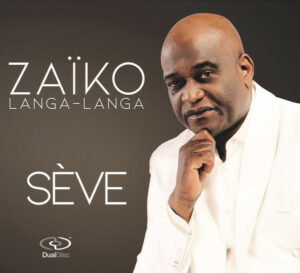 Langa was founded in 1969 by students of Angolan descent from Kinshasa, under the provisional name "Orchestra Zaïko". The name "Zaire" is a contraction of "Zaire ya Bankoko", which means "The Zaire of our ancestors", Zaire being a name for the Congo River. The meaning of "Langa Langa" is controversial. It is the name of a people in central Congo, but eventually became slang for getting drunk.
Although the band constantly changed its line-up, the current leader of Zaïko Langa Langa – singer, dancer and lyricist N'Yoka Longo Mvula – was also a founding member of the band in 1969, along with Papa Wemba, Evoloko Jocker, Bozi Boziana, Bimi Ombale and others.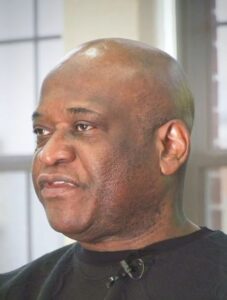 N'Yoka Longo, now 68 years old, has been a part of the band from the start. Also known as Jossart, or Vieux Mbombas, he is originally from Angola. He is the author of the songs Sielumuka Ngwasuma and Alita Tshamala Wanyi, from the 2019 album Sève. You can watch a clip from the first song here: Sielumuka Ngwasuma. And you can watch a live performance of the song Alita Tshamala Wanyi here: Alita Tshamala Wanyi Live 2019.
In 1975, conflicts arose between band members over
leadership. Papa Wemba, Evoloko, Mavuela Somo and Bozi Boziana left Zaïko Langa Langa and founded a new band: Isifi Lokole. Leadership conflicts arose again between Papa Wemba and Evoloko, and Papa Wemba, Bozi Boziana and Mavuela formed the band Yoka Lokole in 1976. In 1977, Papa Wemba established the orchestra Viva La Musica; subsequently, some band members left this orchestra and founded the Langa Langa Stars in 1981, in collaboration with Evoloko and Bozi Boziana.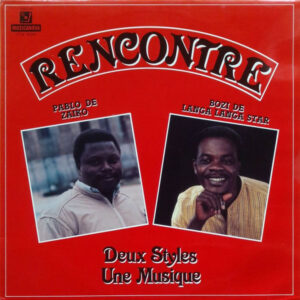 Both orchestras, Zaïko Langa Langa and Langa Langa Stars, had a different musical style – but they collaborated sometimes, as the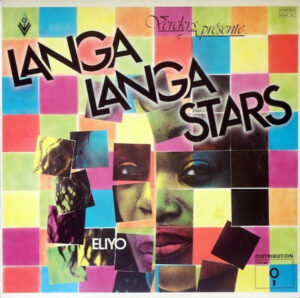 LP "Rencontre", from 1984, shows. On this LP Bakunde Ilo Pablo, the drummer of Zaïko Langa Langa, plays together with singer Bozi Boziana of Langa Langa Stars.
Conflicts also arose in the Langa Langa Stars. Lead singer Ben Nyamabo, who had previously sung with the Empire Bakuba orchestra, left Zaïko Langa Langa in 1982 to sing with Langa Langa Stars. However, during performances, Ekovolo, the leader of this group, kept turning down the sound of Nyamabo's microphone. He was then forced to leave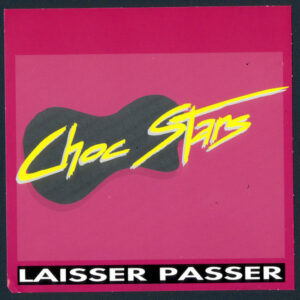 Langa Langa Stars in 1983. Other band members, including Bozi Boziana, soon followed, and in collaboration with them Ben Nyamabo formed the group Choc Stars.
Meanwhile, the original orchestra, Zaïko Langa Langa, was extremely successful. Until a conflict arose between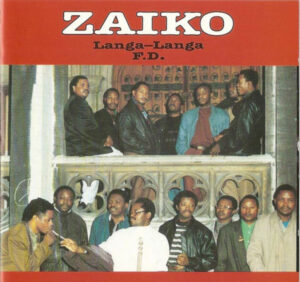 the two leaders, N'Yoka Longo and Bimi Ombale, in 1988. The group split in two, and the part led by Bimi Ombale and Pablo calls itself Familia Dei (= God's Family).
The orchestra Zaïko Langa Familia Dei is disbanded in 1996.
The part of Zaïko Langa Langa led by N'Yoka Longo still exists. On 15 April 2022, they released album of a live concert at Expo 2020 in Dubaï.
Special thanks to: Muziekweb Amsterdam;

Harm van der Wal, for his assistance in downloading the music;
and to Barbera Schuil, for making her African LPs available.
Playlist:
Zaïko Langa Langa: Sielumuka Ngwasuma, author M'Vula N'Yoka Longo, CD Sève, 2019, Prozal 3770014678003, 4'55
Zaïko Langa Langa: Vie Ya Mosolo, author José Teddy Sukami, LP L'Afrique Danse Avec Zaïko Langa Langa, 1976, African 360.092 / single 1973 Editions Veve VV 130, 5'22
Zaïko Langa Langa: Bepe ya mun, author Gina Efonge, Verckys Présente Zaïko Langa-Langa, 1988, Editions Veve International EVVI 104, 4'56
Langa Langa Stars: Eliyo, author Antoine Evoloko Bitumba Bolay Ngoy, LP Les meilleurs succès de Langa Langa Stars – Les 7 Patrons Vol. 4, 2008, Flash Diffusion Business FDB300099 / single 1984, Editions Veve VV 456, 10'41
Pablo de Zaiko & Bozi de Langa Langa Star: Azo De L'Amour, author Bakunde Ilo Pablo, LP Rencontre, 1984, Musicanova J.P.M. 30384, 10'57
Choc Stars: Coupe coupe, author Ben Nyamabo, CD Laisser passer, 1993, Sono CD 92012, 5'00
Zaïko Langa Langa Familia Dei: L'Oiseau Rare, author Bakunde Ilo Pablo, CD Zaïko Langa Langa F.D, 1990, Secret Records (2) 718024, 7'34
Zaïko Langa Langa: Alita Tshamala Wanyi Live 2019, author M'Vula N'Yoka Longo, CD Sève, 2019, Prozal 3770014678003, 8'47
Produced by: