Metamorphoses
In this (4th) special instruments Metamorphoses programme, we delve into the world of course instruments.
When, while talking about guitars, you mention the word 'course', you immediately think of American guitar player Leo Kottke. But he has a Dutch rival. Gert de Meijer passed away far too early, and as a tribute to him we start this programme with a track by this master of the twelve-snare guitar.
After that, we go on a tour through Asia Minor, the mediterranean, West Europe and go on a trip to America with the mandolin in Bluegrass.
Famous instruments come by, such as the lute and the mandolin, but also the mandolin family and of course the bouzouki in Celtic music.
Some names, then? Zefiro Torna, Vasilis Tsitsanis, Ano Kato, Thierry Robin, Planxty, Kornog, Mandolinman, Nickel Creek and Patrick Vaillant.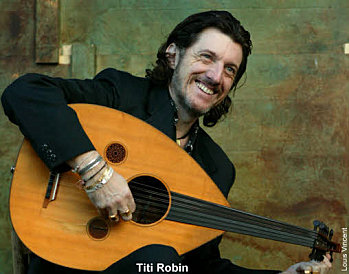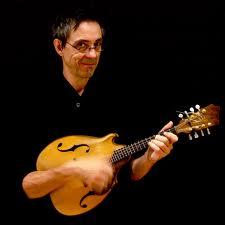 Gert de Meijer –  Behind the Dunes/Summer (de Meijer)
Behind the dunes – Acoustic Music Records 319.1214.242
Zefiro Torna  – Unknown (trad)
Promo cd – own record
Arto Tuncboyaciyan & Ara Dinkjian – My Royal Brother (Tuncboyaciyan)
Onno – Libra 001-2
Marika Ninou & Vasilis Tsitsanis – Gennithika Ya Na Pono (Virvos, Tsitsanis)
Grecia de oriente y de occidente – Resistencia RES093
Ano Kato – Apopse Stis Akroyalies (Tsitsanis)
Chtes ta kanane – PAN 144 CD
Titi Robin – Seher Vakti (Açis)
L'aube (Ouverture)/Dawn (Overture) (Robin, Özlem Özdil)
Les Rives – Naive NV 826211
Sweeney's Men – Rattlin' Roarin' Willy (trad)
Sweeney's man – Transatlantic Records TRAsam 37
Planxty -The Blacksmith (trad)
Planxty – Shanachie 79009
Kornog – Lassie Wi' the Yellow Coatie (J. Duff)
Korong – Green Linnett GLCD1209
Tom Gilfellon – Thomas Friel's / The Battering Ram (trad)
In The Middle Of The Tune – Topic 12TS282
Lilienthal – Im Walde (W. Hasenclever-Lilienthal)
Drei Winter, vier Sommer – Folkfreak FF 1003
MANdolinMAN – Suite de contredanses 'La rosalie/La Charle Lorraine' (trad)
Old tunes, dusted down – Munich MSRCD001
Riccardo Tesi & Patrick Vaillant – Matelote (Vaillant)
Veranda – Silex Y225002
Nickel Creek – Stumptown (Thile)
Why should the fire die – Suger Hill SUG 3990
The Simon Mayor Quintet – A nightingale sang in Berkeley Square (Sherwin-    Maschwitz)
Mandolinquents – Acoustics CDACS 034
Pedro Caldeira Cabral – Miscelânea (Cabral)
Momentos de guitarra Portuguesa – Fenn music FMS 2041
Producer: