Night program: World music
Ladies night live Part 1
Over the years, the Concertzender has recorded many performances by female musicians from around the world. In part 1 of Ladies Night-life, you have the opportunity to hear the complete recordings of a number of these concerts, some of which have not been broadcasted before.
On July 27th of this year the 82 year-old Omara Portuondo performed together with the 67 year-old Eliades Ochoa and the Orquestra Buena Vista Social Club in the Concertgebouw in Amsterdam. These stars from Cuba are the only original members of the BVSC that are still alive. The show lasted two and a quarter hours, much longer than the one and a half hours originally planned. This celebration of Cuban music ends with 'Candela' which Portuondo continues to sing as she leaves the stage.
Recording technician: Wijnand de Groot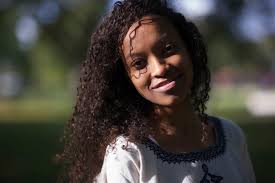 Amira Kheir                                          Aline Frazăo
On 9 February 2012 the Concertzender recorded a World Sessions concert by Amira Kheir at Vredenburg Leeuwenbergh, Utrecht. She is a singer-songwriter with a Sudanese-Italian background. She sings several songs from her debut album 'View from Somewhere' during this concert, together with a number of her new songs.
Recording technician: Wijnand de Groot
This is followed by another World Sessions concert featuring Aline Frazăo and recorded on 8 December 2012 at Vredenburg Leeuwenbergh in Utrecht.
Aline Frazăo is a singer-songwriter from Angola. Her talent was already being recognized when she was in the school choir, where she learned to sing Bossa Nova, Latin en old Neapolitan songs.
Aline performs songs from her cd Clave Bantú. She also is well-known for her research into Angolan folklore.
Recording technician: Wijnand de Groot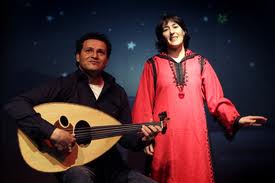 Malika El Abdellaoui is an impressive singer, whose voice has been compared to that of the legendary Syrian singer Asmahan. Her repertoire consists mainly of the classical Arab songs made famous by Umm Kalthoum.
She gave a concert on 4 November 2012 at the Toonzaal in 's-Hertogenbosch, together with Latif Al Obaidi, oud. Jamil Al Asadi, qanun and Karim Darwish, riq.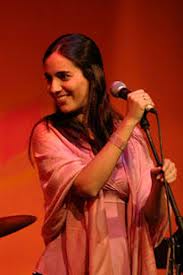 Finally, a concert by the Colombian singer-songwriter Marta Gómez.
Marta Gómez toured Northern Europe in February 2012 as part of the World Sessions series. This tour included the Netherlands, where the Concertzender recorded her performance on 9 February 2012 in Vredenburg Leeuwenbergh, Utrecht.
Marta Goméz has studied many different musical styles and switches easily during her concert between slow ballads and up-tempo songs based on the rhythms of samba and cumbia.
Recording technician: Anton van Halderen.
Part 2 of Ladies Night-life will be broadcasted on Saturday 30 November 2013 from 00:00-07:00 hrs.
Compiler: Benno Wormgoor  
Producer: