Nuove Musiche
This hour features newly released CDs with early music. Two CDs that have been released this year, 2016. Baritone Marc Mauillon sings 17th-century Italian songs and recorder quintet Seldom Sene plays 16th-century Spanish music.
Giulio Caccini (1551-1618)
1. Dolcissimo sospiro
2. Mentre che fra doglie e pene
3. Vedrò 'l mio sol
Luzzasco Luzzaschi (ca.1545-1607)
4. Toccata del quarto tono (Venedig 1593)
Jacopo Peri (1561-1633)
5. Tu dormi, e 'l dolce sonno
6. Un dì soletto
7. Tutto 'l dì piango
Giulio Caccini
8. Tutto 'l dì piango
9. Odi, Euterpe
10. Non ha 'l ciel cotanti lumi
Marc Mauillon, baritone. Angélique Mauillon, arpa doppia a tre registri
(CD Li Due Orfei – Arcana A393, 2016)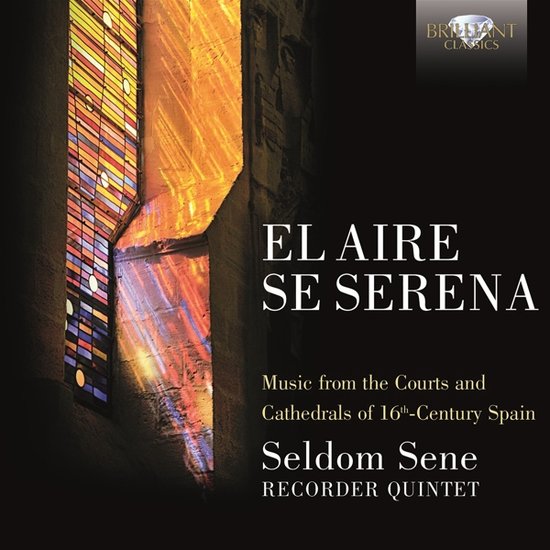 Antonio de Cabezón (ca.1510-1566)
11. Inviolata. Jusquin
Philippe Verdelot (ca.1480-ca.1530)
12. Dormend'un giorno a baia
Cristóbal de Morales (ca.1500-1553)
13. Lamentabatur Iacob
Juan Vásquez (ca.1500-ca.1560)
14. Lagrimas de mi consuelo
Francesco da Milano (1497-1543)
15. Bassadanza "La Spagna"
Francisco de Peñalosa (ca.1470-1528)
16. Adoro te, Domine
Seldom Sene: Eva Gemeinhardt, María Martínez Ayerza, Hester Groenleer, Stephanie Brandt and Ruth Dyson, recorder
(CD El Aire se Serena – Brilliant Classics 95304, 2016)
Thanks to Prelude Klassieke Muziek in Baarn, The Netherlands.
Producer: