Nuove Musiche
Nuove Musiche celebrates its 10th anniversary!
The last decade we have been playing new CDs with early music. In this anniversary edition, we pay attention to three CDs:
'Graupner – Das Leiden Jesu Passion Cantatas III' by Ex Tempore and Barockorchester Mannheimer Hofkapelle led by Florian Heyerick
'Johan Brouwer plays Bach'
'Reinas' by Ensemble El Sol led by Chloé Sévère.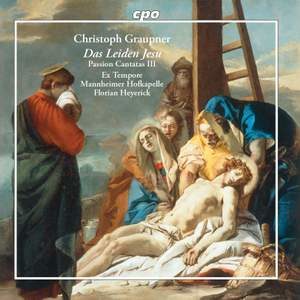 Christoph Graupner (1683-1760)
1. Cantata "Sie rüsten sich wider die Seele", GWV.1124/41, or "Die ungerechte Verdammung des gerechten Heilandes"
Ex Tempore and Barockorchester Mannheimer Hofkapelle led by Florian Heyerick
(CD: Christoph Graupner – Das Leiden Jesu Passion Cantatas III, CPO 555 230-2, 2019)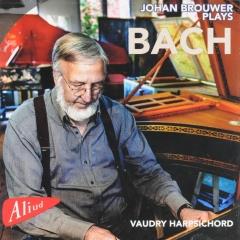 Johann Sebastian Bach (1685-1750)
2. French Suite No. 2 in  C minor BWV.813
– Allemande
– Courante
– Sarabande
3. Prelude in G major BWV.902
Johan Brouwer, harpsichord
(CD: Johan Brouwer plays Bach, Aliud ACD OH 110-2, 2020)
Gaspar Sanz (between around 1640-1710)
4. Clarin de los mosqueteros de Rey de Francia
Étienne Moulinié (1599-around 1676)
5. Repicavan las campanillas
Santiago de Murcia (1673-1739)
6. Tarantelas
Henry Le Bailly (1580?-1637)
7. Yo soy la locura
Gabriel Bataille (1575-1630)
8. Claros ojos bellos
Ensemble El Sol led by Chloé Sévère, harpsichord, featuring Dagmar Šašková, soprano
(CD: Reinas – Airs en espagnol à la cour de Louis XIII, Mirare MIR496, 2020)
Produced by: