Orient Express
With work of Deben Bhattacharya (1921-2001).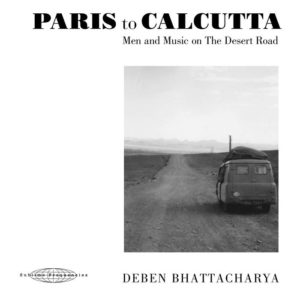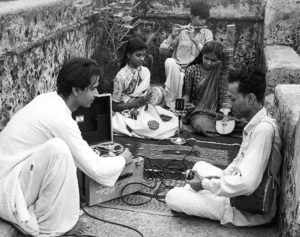 Paris to Calcutta: Men and music on the desert road – Deben Bhattacharya.
Deben Bhattacharya was a field reporter, poet, filmmaker, musicologist and amateur ethnomusicologist, based in Calcutta and Paris. Very influential, it is no exaggeration to say that his work shaped how we listen to the world: he produced a huge number of LPs, CDs, videos and radio shows of traditional music from India, Asia, Africa, the Middle East and Europe from 1953 to his death in 2001. Never before published, Paris to Calcutta: Men and Music on the Desert Road is Deben's impressionistic account of a journey overland in 1955, in a converted milk cart, from France to India, in which he collected music and explored along the Desert Road from Europe to India. Deben Bhattacharya also produced more than 20 films and 130 albums of the musical cultures of thirty countries of Europe, Asia and the Middle East. He is also responsible for many translations, various sensitive poetry collections and frequent contributions to magazines. Much of his work was carried out under the auspices of UNESCO. | More info about Deben Bhattacharya.
Label: Sublime Frequencies (2019), code: SF112.
Special thanks to:


Produced by:

Cobie Ivens