Orient Express
Traditional classical music from Iran. Parissa & Dastan Ensemble.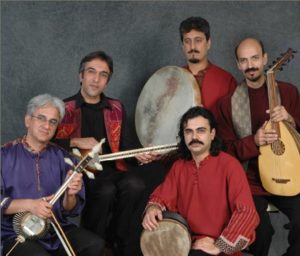 DASTGAH-E ABU-ATA.
A suite in this mode of Hossein Behroezienja. The parts are the following:
Saz-o avaz / Tasnief / Goesje in the mode Hiedzjas / Chaharmezrab & Avaz / kemmentsje-solo / Tasnief. The singer Parissa is accompanied by the Ensemble Dastan.
CD. Gol-E Behesht (2), Parissa, Dastan Ensemble (2006). Label: Network 29204.
Thank to:


Produced by: