Orient Express
Traditional classical music from Iran. With the group Razaneh, Madzjid Kiani & Djamchid Chemirani.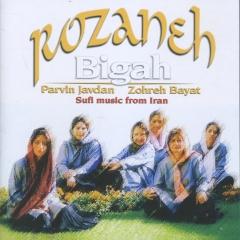 1-
The group Razaneh in a 7-part suite that together forms DASTGAH-E HOMAYOUN.
CD. Bigah : Sufi music from Iran – Rozaneh.
Label: Bang! (2009), code: B99
Tracks: 8 to 13
34'43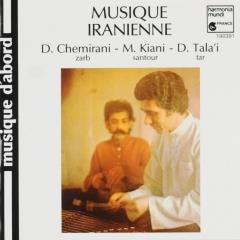 2-
DASTGAH-E SEGAH.
With Madzjid Kiani on santour, and Djamchid Chemirani on zarb.
Cd. Musique Iranienne – Djamchid Chemirani – Majid Kiani – Dariush Tala'i.
Label: Harmonia Mundi (1984), code: HMC 90391
Track: 2
0'56
Many thanks to:


Produced by: