Orient Express
Traditional classical music from India. With Ustad Sultan Khan, Ustad Shaukat Hussain, Pandit Bhimsen Joshi Khan, Shashikant Muley, Purushottam Walawalkar, Madhav Gudi en Narayan Deshpande.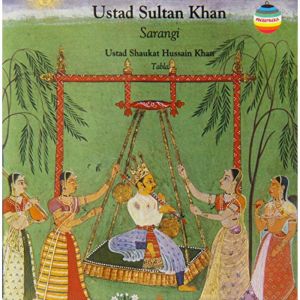 1-
RAAG JAIJAIVANTI
A complex and important raga for the late evening. With Ustad Sultan Khan on sarangi accompanied on tabla by Ustad Shaukat Hussain Khan.
Cd. Raga jaijaiwanti/m.shivranjani – Sultan Khan.
Label: Navras (1995), code: NRCD0004.
Track: 1 – 50'03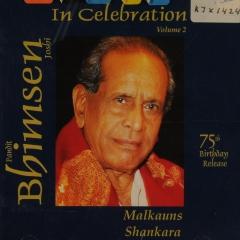 2-
A "bhajan" sung by Pandit Bhimsen Joshi with accompaniment by Shashikant Muley on tabla, Purushottam Walawalkar on harmonium, Madhav Gudi on tampura & vocal support and Narayan Deshpande on tampoera.
CD: In celebration ; vol.3 – Pandit Bhimsen Joshi.
Label: Navras (1997), code: NRCD0087
Track: 4 – 08'17
Met dank aan:


Produced by: