Orient Express
Indian classic, Raag Simhendra Madyaman & Raag Abhogi.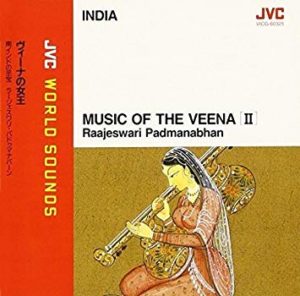 1-
SOUTH INDIA
RAAG SIMHENDRA MADYAMAM.
With Rajeswari Padmanabhan & Shreevidya Chandramouli on veena, on mridangam accompanied by Tanjore Upendran
CD. Music of the Veena – 2 – Raajeswari Padmanabhan.
Label: Victor (1990), code: VIGG-5038.
Track 3 – 24'03.
2-
RAAG ABHOGI .
A raga for the early night. Abhogi is a raga that has recently been taken from South Indian carnatic classical music. You will hear Hariprassad Chaurasia on bansoeri, accompanied by tabla by Zakir Hussain.
CD. Archives: Theatre de La Ville Paris 17.02.1992 – Hariprasad Chaurasia – Zakir Hussain.
Label: Naïve (2004), code: TH-36101. Track 1 – 34'07.
With thanks to:


Produced by: