Orient Express
Traditional classical music from Iran, with singers Sima Bina and Mohammad Reza Shadjarian.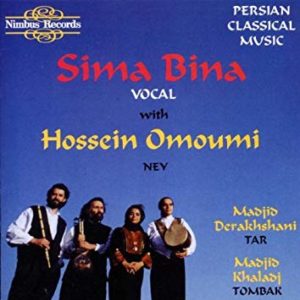 1-
DASTGAH-E MAHUR
Modal improvisations in seven parts by: singer Sima Bina, instrumentally accompanied by: Hossein Umumi on ney & Madjid Khaladj on tombak.
Cd. Persian classical music | Sima Bina en Hossein Omoumi.
Label: Nimbus (1995), code: Records NI 5391. Tracks: 1-8  |  22'31.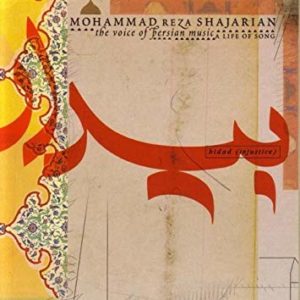 2-
Een compositie in DASTGAH-HOMAYUN
Singer Mohammad Reza Shadjarian with accompaniment, in five pieces: Introductie, Saz va Saz, Ghat'he sooz va godaz, Saz va Saz, Tasnif yad bad.
Cd. Bidad (injustice) : The voice of Persian music | Mohammad Reza Shadjarian.
Label: World Village (2005), code: 468043.
Tracks: 1-5  |  35'04.
Thanks to:


Produced by: