Orient Express
Traditional music from North-India. RAAG YAMANI & RAAG MALKAUNS.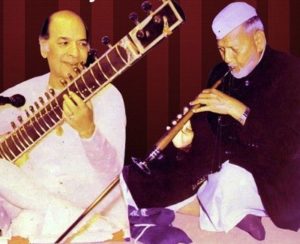 1-
RAAG YAMANI. A raga for the early night.
Ustad Vilayat Khan on sjenai, and Bismillah Khan on sitar soloing in this version of Yamani.
Cd. Instrumental India – vol.2. Label: Navras (2007), code: NRCD 0196. Track 8 | 10'00.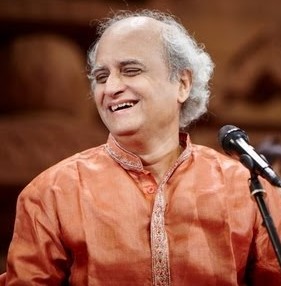 2-
The singer Ulhas Kashalkar in the RAAG MALKAUNS (also known as Malkosh). Malkauns is and raga for the early night. Ulhas Kashalkar is accompanied by instrumentalists Suresh Tawalkas on tabla, Mukand Petkar on harmonium & Ikram Khan on sarangi.
Cd. Nilaya – Ulhas Kashalkar. Label: Sense World Music (2007), code: 086. | Tracks 1,2,3,6 | 49'21.
Met dank aan:


Produced by: