Orient Express
Hindi music played by the Iyatra Quartet from Londen and Modern filmmusic by Homayoun Shajarian & Sohrab Pournazeri from Teheran.
1-
Iyatra Quartet.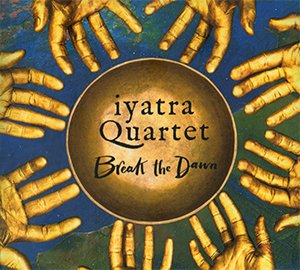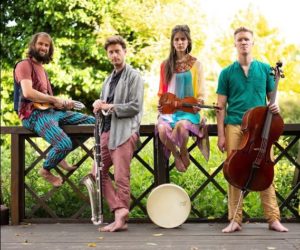 Clarinet player George Sleightholme and violinist Alice Barron met at the Royal Academy of Music in London, where they both obtained their Master Degree. Cello virtuoso Rich Phillips and percussionist Will Roberts joined the two to form the Iyatra Quartet. The quartet plays instruments such as: the Irish bodhran, the Bolivian charango, the African kalimba, the Indian tabla, singing bowls and vocals. On this album, Break te Dawn, classical music meets Eastern classical music, with Indian ragas and Arabic love songs as inspiration. The song Break the Dawn is based on an Indian morning raga and starts very quiet, almost whispering.
Cd. Break the Dawn – Iyatra Quartet. | Label  | VIDEO
2-
Homayoun Shajarian & Sohrab Pournazeri.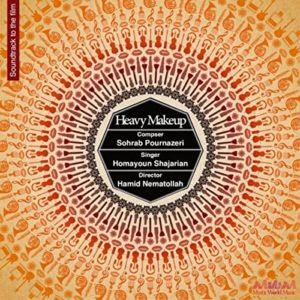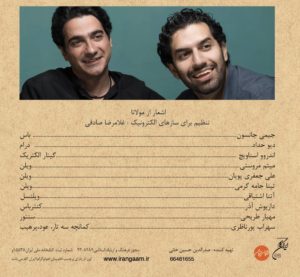 Sohrab Pournazeri composed the soundtrack to the movie Heavy Make-Up. The title track of this album, which explored new areas in Iranian music, contains the vocal collaboration of Homayoun Shajarian. Sohrab Pournazeri, besides composer, is also virtuoso on the Tanbour and Kamancheh. In the summer of 2017, Sohrab first performed the 'C-Project' alongside Homayoun Shajarian at the historic Saadabad Palace Complex in Tehran, a project he created with the aim of reviving 'wisdom' and old traditions for familiarize the young generation and the public with the roots of ancient Iranian culture and literature. In this project, Iranian musicians collaborate with actors, performers, a film crew and light and sound experts to create a unique, versatile experience for the audience.
Cd. Heavy Make-Up – Homayoun Shajarian & Sohrab Pournazeri. | Label | VIDEO
Produced by:

Cobie Ivens