Orient Express
With music from Pakistan from Nasrat Fateh Ali Khan, en Rythmes & songs of North-Karnataka, India.
1-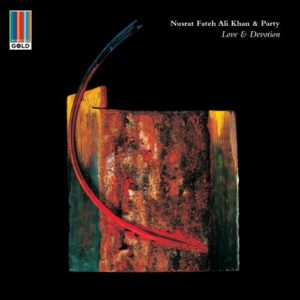 Nasrat Fateh Ali Khan.
Until his untimely death in 1997, Qawwali singer Nusrat Fateh Ali Khan was a phenomenally prolific artist, a man praised by the Guinness Book Of Records for the staggering number of albums he recorded. This album Love & Devotion contains recordings of two albums from 1992. The accompanying part is flawless, a perfect balance between bubbling tabla drums, weaving harmonium melodies, clapping and ensemble vocals.
Cd. Love & Devotion – Nasrat Fateh Ali Khan. Label: Real World (2013), code: CDRWG196 | VIDEO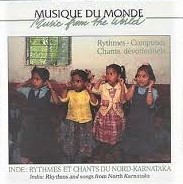 2-
Inde: Rythme et Chants du Nord Karnataka.
Karnataka, is a region in southwestern India. Inspired by ragas, musicians gather in the evenings to play and are invited to weddings, street processions or public celebrations. On this album they play nursery rhymes recorded in two rural schools of Karnataka in Kanada language. Songs with funny musical tricks and occasional lyrics that ridicule or criticize parents.
Cd. Inde: Rythmes et Chants du Nord-Karnataka. Label: Buda Musique (2001), code: 1978542.
Special thanks to:


Produced by:

Cobie Ivens