Orient Express
Traditional-classical music of India. With Rashid Khan – Ravi Shankar & Alaka Lahiri.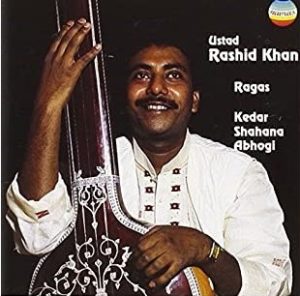 1-
Raag Sahana.
Deze Raag ligt heel dichtbij Raag Bahar, die een rustnoot heeft als Madhyam, terwijl in Raag Shahana de rustnoot Pancham is. Dit is een Uttarang Pradhan Raag die voornamelijk in Madhya en Tar Saptak wordt gezongen. Zanger Rashid Khan wordt begeleid door: Anand Gopal Bandyopadhyay op tabla, Jyoti Gubai op harmonium & Sangeeta Thakur op tampoera.
Cd. Ragas Kedar/Shahana/Abhogi – Rashid Khan.
Label: Navras (1997), code:  NRCD 0071.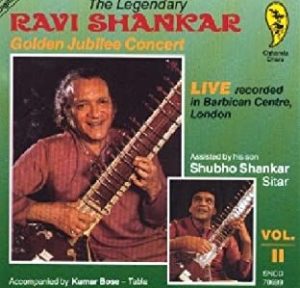 2-
Raag Pancham Se Gara.
A specific raag in the Indian classical repertoire. Pancham se means "five of". That is, there are five possible changes to the raag. Gara is the name of the raga itself. The performers are: Ravi Shankar & Subho Shanka both on sitar, Kumar Bose on tabla, Punita Gupta & Partho Sarathy both on tampoers.
Cd. Golden jubilee concert ; vol.2 – Ravi Shankar.
Label: Chhanda Dhara (2000), code: SNCD 70699.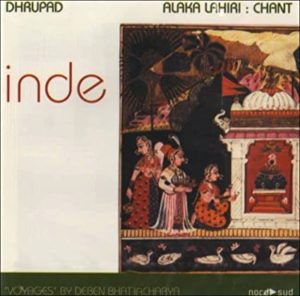 3-
Raag Shuddha Saranga.
The Sarang ragas are sung in the early afternoon. This mainly includes folk music and songs. The Sarang raag and all other ragas that fall under this type depict scenes of Indian historical events of the past. With Alaka Lahiri: vocals on tampoera, Ramlal Mishra on sarangi & Partha Ghosh on pakhawaj.
Cd. Chant Inde: Inde Dhrupad – Alaka Lahiri.
Label: Nordsud (2003), code: NSCD 1175.
Special thanks to:


Produced by:

Cobie Ivens