Orient Express
Traditional classical music from Afghanistan. With work by Daub Kahn and recordings by Deben Bhattacharya.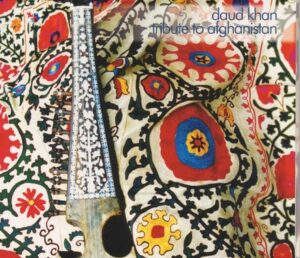 1- Tribute to Afghanistan van Daud Kahn.
This music is mainly practiced in urban areas and has historically had close links with that of Pakistan and India. Many families of Afghan musicians are in fact related to Indian families and the country's music theory and terminology includes many Hindustani words such as raga and tala (the rhythmic cycle). Daud Khan, born in Kabul but living in Germany, where he directs the Academy of Indian Music in Cologne, is a virtuoso of the robab. A pick-played lute with three main strings plus others for resonance, the robab has an interesting history. Considered the progenitor of the Indian sarod, it has a full-bodied sound rich in subtle echoes, qualities that Daud Khan effortlessly exploits to transport the listener to another dreamy ecstatic dimension.
CD. Tribute to Afghanistan – Daud Khan.
Label: Felmay (2004), code: FY 8077. VIDEO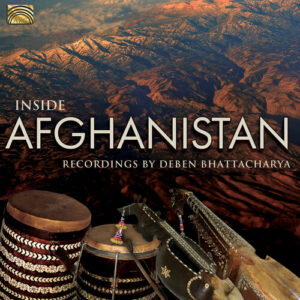 2- Inside Afghanistan: Recordings by Deben Bhattacharya.
Afghan nomadic tribal dances, love songs, battle melodies… played on authentic instruments such as ghichak (violin), zeir baghali (cup drum), surnai (shawm), dholak (double-headed drum), rabab (lute) and more. Afghan music and traditions – almost lost – preserved in priceless field recordings made in Kabul in the 1950s and 1970s by ethnomusicologist Deben Bhattacharya.
CD. Inside Afghanistan: Recordings by Deben Bhattacharya.
Label: Arc Music (2002), code: EUCD 2486 – EUCD 1722.
Thanks to:


Produced by:

Cobie Ivens