Re:light
Transmitting visible sounds and audible visions, Black & White radio is a series of conversations with various composers in the scene of contemporary and classical music.
Your host Nico de Rooij visits his guests in their environments and tries to figure out what inspires them and voyages with them between the perceptions of sound and the colours they transmit.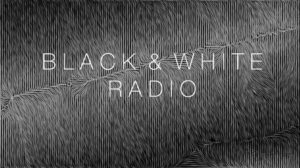 In this episode of Black & White Radio, Nico De Rooij wonders with Vienna- Amsterdam based composer Natalia Dominguez Rangel on how
 sound affects and resonates with an audience physiologically and psychologically, and how space makes us think of time, duration, medium, acoustics and architecture. She describes that sound can be a source of both pain and pleasure.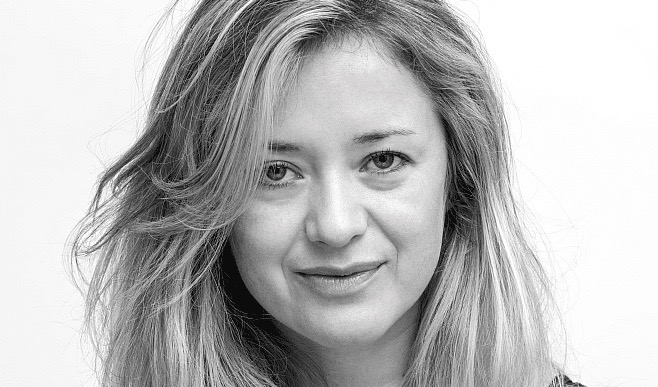 Natalia Dominguez Rangel was born in 1981 in Bogotá. She lives and works in Amsterdam since 2003. In 2010 she graduated from her Master in composition at the Conservatorium van Amsterdam. Dominguez Rangel is a winner of the music composition price Tera de Marez Oyensprijs in 2009 and she has obtained grants by Fonds Podium Kunsten in the years 2011, 2013, 2015 and 2016. She is a guest teacher at SAE Institute Amsterdam (NL).
Dominguez Rangel has performed and exhibited at: Muziekgebouw aan't IJ, Amsterdam (NL); Huddersfield Contemporary Music Festival (GB); IMPULS Academy 2013, Graz (A); Gaudeamus Muziek Week, Amsterdam (NL); November Music, Den Bosch (NL); Young Composers Meeting, Apeldoorn (NL); Korzo Theater, The Hague (NL); de Link, Tilburg (NL); DNK, Amsterdam (NL); Stedelijk Museum, Amsterdam (NL); Stedelijk Museum de Lakenhal, Leiden (NL); Stichting Mediamatic, Amsterdam (NL); Rotterdam Film Festival (NL); Nederlands Film Festival, Utrecht (NL); SPRING Festival, Utrecht (NL); Van Abbemuseum, Eindhoven (NL); Felix&Foam, Amsterdam (NL); Artecámara, Bogotá (CO); ZODIAK, Helsinki (FI); FIAC, Paris (FR); SALON/ dantel Istanbul Design Biennale, Istanbul (TR); Société de Musique Contemporaine, Lausanne (CH); Dan Gunn Gallery, Berlin (D); Zentrale, Vienna (A); among others.
She also took part in several residential stays: Dag in de Branding, The Hague (NL) ; Dampfzentrale, Bern (CH) ; STUK, Leuven (BE) ; ARC Residency (CH) ;Vienna Kultur Kontakt(AT) ;Kunsthaus Langenthal (CH);IFFR, Rotterdam (NL);Kunstverein Haus am Lützowplatz, Berlin (DE);Kiasma, Helsinki (FI);Red Light Radio, Amsterdam (NL);Brut Wien, Vienna (AT) in 2020 she will be part of the series Acoustic Ecologies (Kunslerhaus Vienna).
Track List :
1. – 0.10s. Étude 2 – between the artificial and the natural (2020) http://nataliadominguezrangel.com/pages/works/etude-2-between-the-artificial-and-the-natural/
(Natalia Dominguez Rangel)
2.-06.25
Locomia – Loco Mia (1991)
3.-07.55
Ghost in the Shell OST- Reincarnation
4-14.01
Speech Perceptions (2009) for the Nieuw Ensemble) http://nataliadominguezrangel.com/pages/works/speech-perceptions/ (Natalia Dominguez Rangel
5.-20.06
Viennese Acoustic Transition (2020) http://nataliadominguezrangel.com/pages/works/listening/ (Natalia Dominguez Rangel)
6.-23.55
Neither- Morton Feldman
7 – 27.17
Song Cycle (2010) for Soprano Charlotte Riedijk and 4 musicians from the Nieuw Ensemble (Natalia Dominguez Rangel) http://nataliadominguezrangel.com/pages/works/song-cycle/
8.-32.07
L I S T E N (2019) http://nataliadominguezrangel.com/pages/works/l-i-s-t-e-n/
(Natalia Dominguez Rangel)
9.-39.02
Overlap (2020) http://nataliadominguezrangel.com/pages/works/c0-existence/ (Natalia Dominguez Rangel)
10-43.35
Box of Pain (2017/18) http://nataliadominguezrangel.com/pages/works/box-of-pain/ (Natalia Dominguez Rangel)
11-50.03
Étude 1 – between the artificial and the natural (2020) http://nataliadominguezrangel.com/pages/works/etude-1-between-the-artificial-and-the-natural/ (Natalia Dominguez Rangel)
12-56.44
Remix from https://live.orcasound.net (Nico de Rooij)
Samenstelling: