Paul Korenhof Browsing the Opera
Opera in the Concert Hall and on CD, by Paul Korenhof. With, among others, I Puritani by Bellini.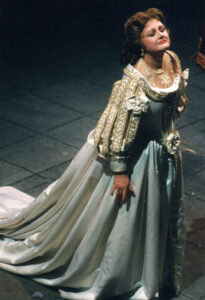 Vincenzo Bellini (1801-1835). I puritani (sel.).
Edita Gruberova (Elvira), Justin Lavender (Arturo),
Ettore Kim (Riccardo), Francesco Ellero d'Artegna (Giorgio),
Katja Lytting (Enrichetta), Dankwart Siegele (Gualtiero),
Carlo Tuand (Bruno Robertson).
Münchner Rundfunkorchester conducted by Fabio Luisi.
Recording: Munich, October 1993.
Produced & presented by: