Paul Korenhof Browsing the Opera
Opera in the Concert Hall and on CD, by Paul Korenhof.
Renata Tebaldi (1922-2004), episode 4. With, among others, Mefistofele by Boito.
Arrigo Boito (1842-1918). Mefistofele (sel.).
Lucia Daniela (Marta), Giuseppe Di Stefano (Faust),
Piero De Palma (Wagner), Cesarfe Siepi (Mefistofele),
Accademia di Santa Cecilia, Roma.
Conducted by: Tullio Serafin.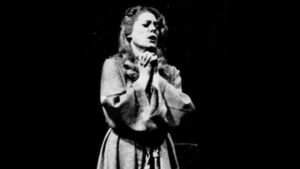 Produced & presented by: