Re:light
In this episode of Black & White Radio, Nico de Rooij voyages with Martyn Heyne through his musical escapades.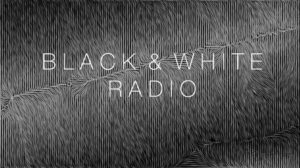 Martyn and Nico met each other in 2013 while working on several music productions throughout Europe and the United States.
Martyn invited Nico to work on the content of his solo shows as a Light designer.
Heyne was born in Hamburg and classically trained at the music academy of Amsterdam. His concerts and recordings have gained him a reputation for a unique approach to the guitar.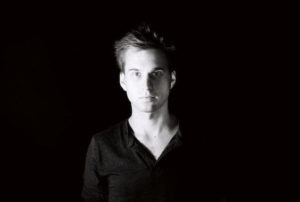 As a performer, Heyne played across the world as a live member of the indie rock band Efterklang and as a solo artist has supported acts like A Winged Victory For The Sullen, Nils Frahm, and Balmorhea on tour. Heyne's show is woven around his mesmerising electric guitar playing and has taken him to legendary venues such as the Funkhaus in Berlin and Hamburg's Elbphilharmonie.
Since moving to Berlin and setting up Lichte Studio, Heyne has been involved with some incredible releases in the contemporary classical and independent genres. As a composer, Heyne worked alongside Dustin O'Halloran on the US TV series, Transparent. In 2015, the show won five Emmy awards and two Golden Globes.
Heyne released the solo EP Shady & Light in 2016, followed by his debut album Electric Intervals in 2017. Fractured Air reviewed: 'The divine guitar-based compositions crafted by Heyne carve out a ceaselessly rich listening experience for the here-and-now.' Mary Anne Hobbs of BBC Radio 6 called it 'A beautiful record from end-to-end.'
In 2019 Heyne teamed up with fellow Berliner and Erased Tapes artist Ben Lukas Boysen to make the collaboration album 'Thesis 16' that is available now on limited edition vinyl, with a handmade cover by US artist Gregory Euclide.
Heyne's much anticipated new solo album 'Open Lines' is set for release 30th October 2020.
Playlist:
0.11
Dancing on A landfill – Martyn Heyne.
5.23
Veronika – Comedian Harmonists.
8.00
Generique – Miles Davis.
10.20
Rene`s Arc – Martyn Heyne.
15.27
Harmony of the Spheres – Joep Franssens.
21.00
Dead men ost- Guitar solo nr 1 – Neil Young.
26.00
Carry -Martin Heyne.
33.32
Fårö- Martin Heyne.
38.33
Crest and Through – Martin Heyne and Ben Lukas Boyson.
45.17
Kenotaph -Ben Lukas Boyson.
50.00
Prelude, lute partita CM – J.S. Bach.
53.40
The Hall – Martyn Heyne.
Produced by: