Slipped Through The Net
Special crossover music, chosen by Ton Maas.
Rob Ickes' two loves.
Slide guitar player Rob Ickes is famous in the bluegrass world, but he has done country blues and even jazz. In this episode, we'll listen to music from two of his albums: The Country Blues (featuring Trey Hensley) and Road Song, which feature standards from Horace Silver, Duke Ellington and Oscar Peterson, among others.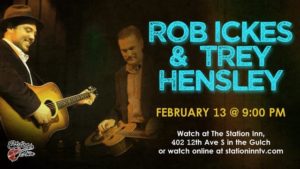 Produced by: