Slipped Through The Net
The avant-garde folk music from Arto Tunçboyaciyan.
Armenian percussionist and singer Arto Tunçboyaciyan caused a furore in the United States as a 'side man' for prominent jazz musicians in the 80s and 90s. In the early 00s he returned to his country of birth where he founded the Avantgarde Folk Music Club in the capital city Yerevan as a home base for his Armenian Navy Band. This episode we feature music from two different projects: Artostan and Love Is Not In Your Mind.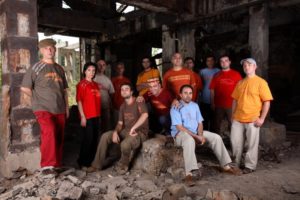 Produced by: