Slipped Through The Net
Special crossover music, chosen by Ton Maas.
The not-so-traditional bluegrass van Crooked Still.
Singer Aoife O'Donovan, who has made a name for herself as a soloist and musical partner to celebrities like Chris Thile and Yo-Yo Ma, began her career as the lead vocalist of the bluegrass group Crooked Still. On this episode, two of their albums: Shaken By a Low Sound and Some Strange Country.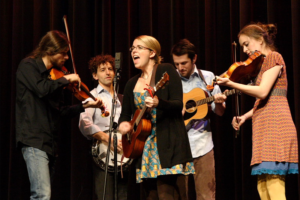 Produced by: