Slipped Through The Net
Special crossover music, chosen by Ton Maas.
Ode to the inspirer.
Adrienne Lenker, lead vocalist and guitarist of the band Big Thief, has succesfully been making a name for herself for some years now. We recently learned that the thirty-one-year-old musician is strongly influenced as a songwriter by fellow performer Tucker Zimmerman, who is fifty years her senior and has been living and working in Belgium since the 1960s, keeping a low profile. They are now touring together and plan to collaborate on an album. On today's broadcast, we will hear works by both Lenker and Zimmerman.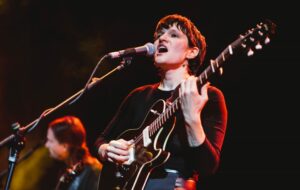 Produced by: