Sound the Trumpet, Strike the Viol!
Compiled by our Classical Music-desk. Kees Koudstaal plays the most beautiful early music and classical CDs from his own CD store in Baarn.
1. Johann Sebastian Bach (1685-1750)
– part 2 Weihnachtsoratorium BWV 248: 'Und es waren Hirten in derselben Gegend'
Performers: Dunedin Consort conducted by John Butt
(CD: Linn CKD 499, 2016)
2. Domenico Scarlatti (1685-1757)
– keyboard sonats in g minor, K111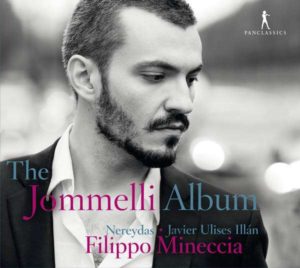 3. Antonio Soler (1729-1783)
– Fandango
Performer: Frédérick Haas, harpsichord (Henri Hemsch, 1752)
(CD: Hitasura HSP002, 2016)
4. Nicola Jommelli (1714-1774)
– Aria: 'Se mai senti sporarti sul volto', from the opera La Clemenza di Tito, Stuttgart 1753
Performers: Filippo Mineccia, countertenor. baroque orchestra Nereydas conducted by Javier Ulisis Illán
(CD: Pan Classics 10352, 2016)
All CDs played on this programme can be ordered from: Prelude Klassieke Muziek in Baarn.
Produced by: