Sound the Trumpet, Strike the Viol!
Early Music expert Kees Koudstaal serves up the most wonderful and recent classical and Early Music CD's.
This time three brand-new CDs which were released in 2018.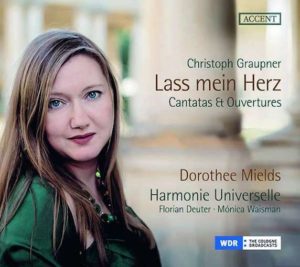 Christoph Graupner (1683-1760)
1. Concert for 2 violins, strings and basso continuo
2. Cantata 'Ach Gott, wie manches Herzeleid' (GWV1114/6)
Performers: Dorothee Mields, soprano. Florian Deuter & Mónica Waisman, violin. Harmonie Universelle
(CD: Lass mein Herz, brand Accent, no. ACC 24337, 2018)
Johann Christian Bach (1735-1782)
3. Magnificat in G major
Performers: Arcangelo conducted by Jonathan Cohen
(CD: Bach Magnificats, brand Hyperion, no. CDA 68157, 2018)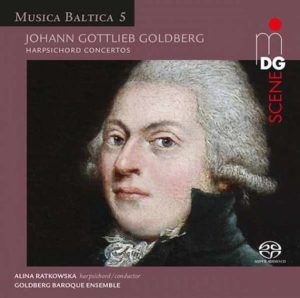 Johann Gottlieb Goldberg (1727-1756)
4. Harpsichord concert in E-flat major
Performers: Goldberg Baroque Ensemble conducted by Alina Ratkowska, harpsichord
(CD: Complete Harpsichord Concertos, brand MDG, no. 9012061-6, 2018)
All broadcasted CDs can be ordered with Prelude Klassieke Muziek.
Produced & presented by: