Sound the Trumpet, Strike the Viol!
Early Music expert Kees Koudstaal serves up the most wonderful and recent classical and Early Music CDs.
Today: New CDs with music by Dall'Abaco, Vivaldi, Beethoven and Schubert.
Unfortunately, the concerts in Baarn on 21 and 27 March 2020 have been cancelled due to the Corona crisis.
Read more about it here.
1. Guiseppe Clemente Dall'Abaco (1710-1805)
– Sonata No. 7 in C major. ABV 18
Performed by: Elinor Frey, cello I. Mauro Valli, cello II. Federica Bianchi, harpsichord.
Giangiacomo Pinardi, achlute.
(CD: Dall'Abaco Cello Sonatas, label Passacaille, no. PC 1069, 2020)
2. Antonio Vivaldi (1678-1741)
– Violin Concerto in D major. RV 231
Performed by: Isabella Bison, violin. Marco Frezzato, cello. Stefano Marcocchi, viola. Francesco Corti, harpsichord.
(CD: Vivaldi Violin Sonatas & Concerto, label BIS, no. PAS 1072, 2018/2020)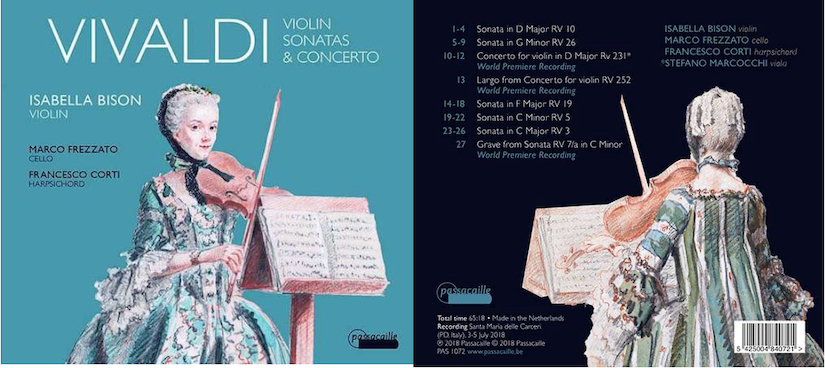 3. Ludwig van Beethoven (1770-1827)
– Sonatina in C minor. WoO 43/a
performed by: Raffaele La Ragione, mandolin. Marco Crosetto, fortepiano
(CD: Beethoven and his Contemporaries, label Arcana, no. A 117, 2020)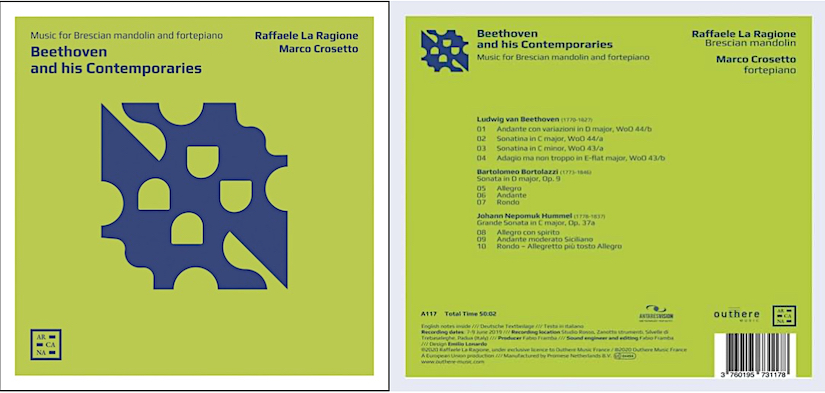 4. Franz Schubert (1797-1828)
– Sonata for arpeggione
Performed by: L'Amoroso: Guido Balestracci, arpeggione. Maude Gratton, fortepiano
(CD: A Schubertiade with Arpeggione, label Ricercar, no. 409, 2019/2020)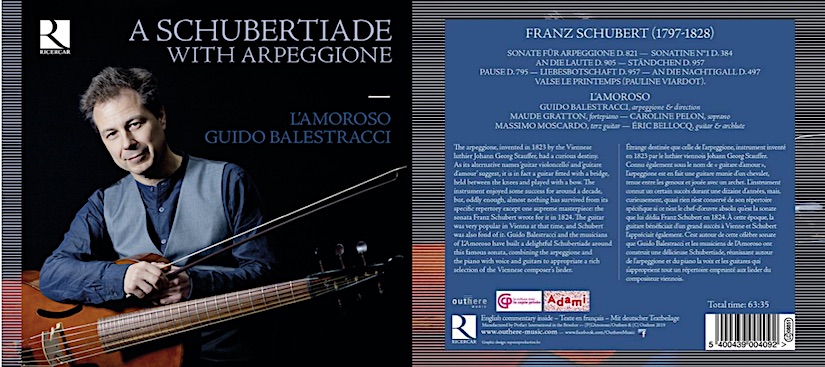 Produced & presented by: