Sound the Trumpet, Strike the Viol!
Early Music expert Kees Koudstaal serves up the most wonderful and recent classical and Early Music CD's
A random selection of the newest CD appearances from 2020 AND 2021 (!), by Ensemble Clément Janequin, Kaori Uemera, Benoît Laurant, Ensemble Les Surprises, Quartetto Bernardini and Capriccio Barockorchester.
1. Josquin des Prez (ca. 1450/1455-1521)
– 'Regretz sans fin il me fault endurer'
Perfomed by: Ensemble Clément Janequin
(CD: 'Septiesme livre de chansons', label Ricercar, no. RIC 423, 2020)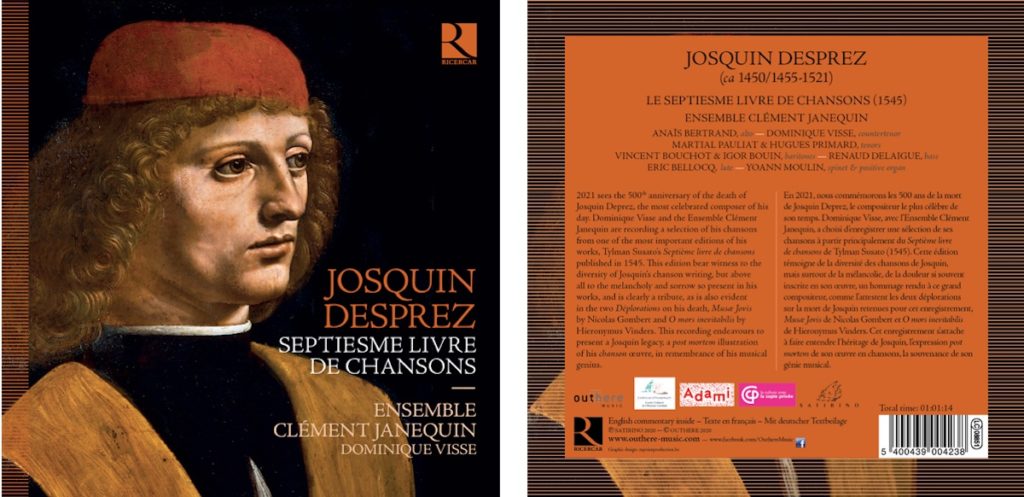 2. Marin Marais (1656-1728)
– Les voix humaines
Performed by: Kaori Uemera, viola da gamba
(CD: 'Yuu, Gentleness and Melancholy', labelRamée, no. RAM 1915, 2020)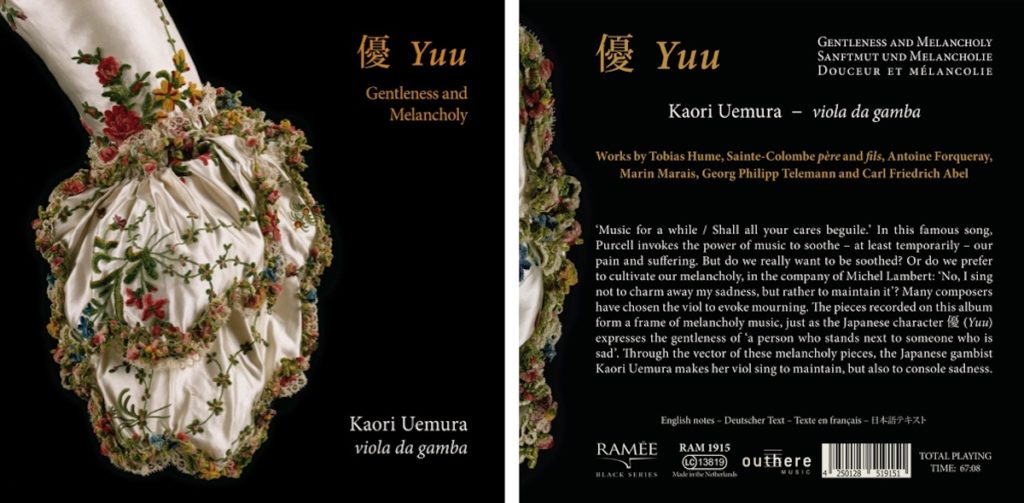 3. Giuseppe Sammartini (1695-1750)
– Sonata for oboe and basso continuo in C major GSM 1323
Performed by: Benoît Laurant, oboe. The 1750 Project
(CD: 'Serenissima', label Ramée, no. RAM 1902, 2020)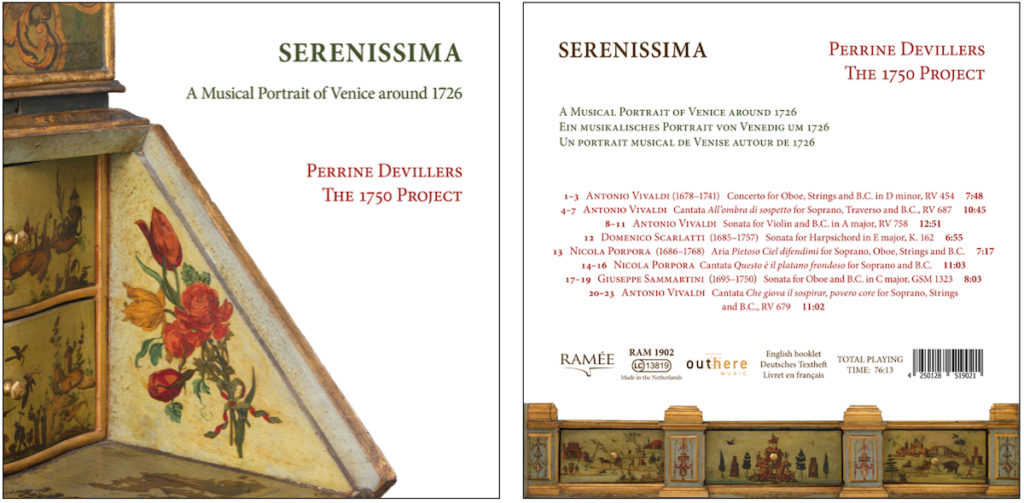 John Eccles (1649-1708)
4. 'Poor Celadon, he sighs in vain'
5. 'Sleep poor youth'
Performed by: Eugénie Lefebvre, soprano. Étienne Bazola, baritone. Ensemble Les Surprises
(CD: 'Tyrannic Love', label Alpha, no. 663, 2020)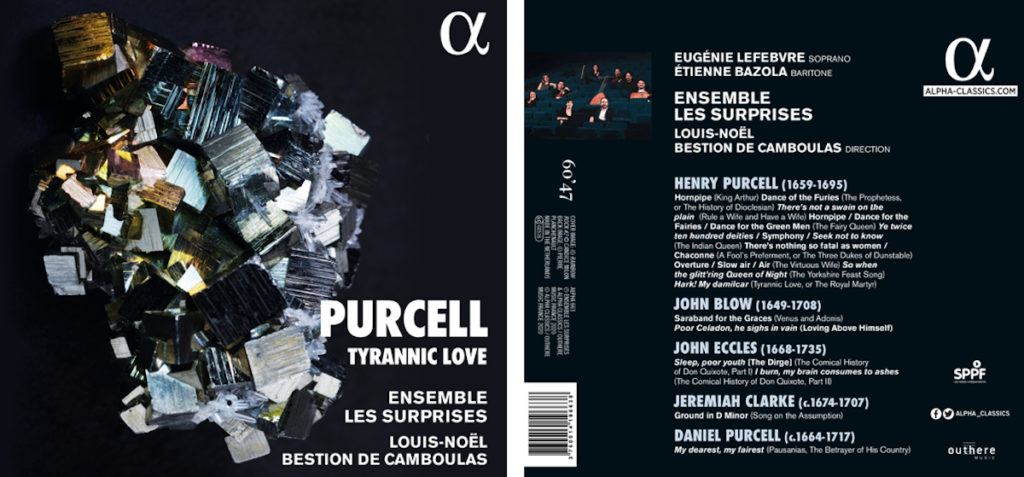 6. Johann Christian Bach (1735-1782)
– Oboe quartet in B-flat major WB60
Performed by: Quartetto Bernardini
(CD: 'Around Mozart', label Arcana no. A 482, 2021)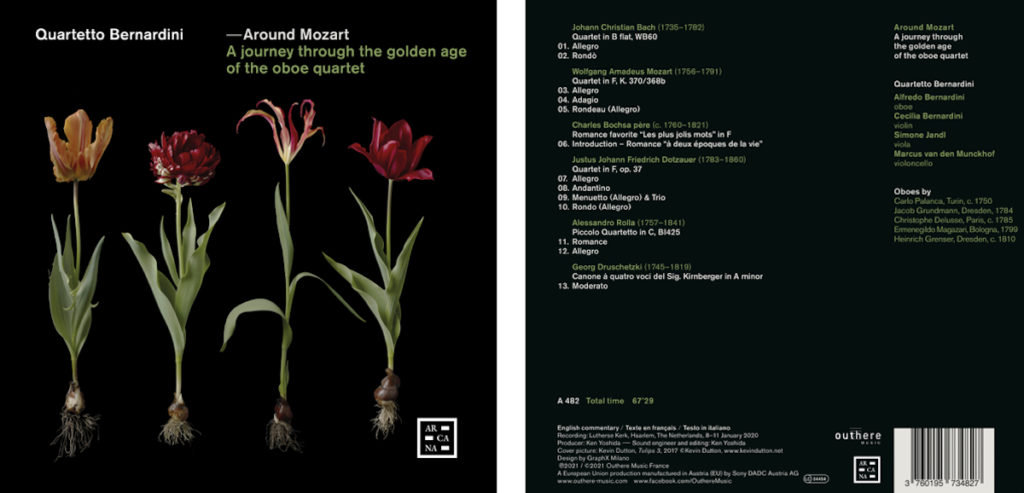 7. Andreas Romberg (1767-1821)
– Final part of Violin concert no. 4 in C major 'Rondo – Allegretto'
Peformed by: Chouchane Siranossian, violin. Capriccio Barockorchester
(CD: 'Romberg Violin Concertos, label Alpha no. 452, 2020)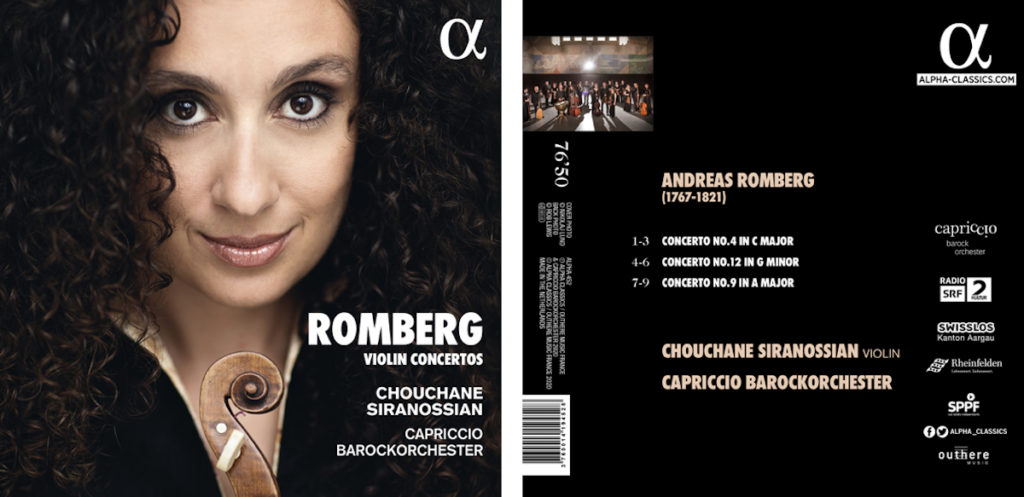 8. Tobias Hume (1569-1645)
– 'Love's Farewell'
Performed by: Kaori Uemera, viola da gamba
(CD: 'Yuu, Gentleness and Melancholy', label Ramée, no. Ram 1915, 2020)
Produced & presented by: