Tango Fusión
Exchanges en fusion of tango with different music cultures by Joep à Campo.
Episode 13: recordings of Tango Dorado.
In this episode you can listen to recordings of Tango Dorado (Golden Tango), a septet that consists of two violiens, two bandoneons, piano, bass en electric guitar. Until 2003, this ensemble made its way through life as the Locura Tanguera quintet. The ensemble was founded by Christiaan van Hemert, also the leader.
Performing artists on the CD:
Bandoneon, Cajón – Jacqueline Edeling
Bandoneon, Cajón  – Christiaan van Hemert
Double Bass – Maaike Wierda
Electric Guitar, Acoustic Guitar – Eelco van de Meeberg
Piano, Electric Piano [Fender Rhodes] – Margreet Markerink*
Violin – Alexandre Kanji*, Derk Lottman
Vocals [Guest] –Sandra Rumolino (tracks: 1-2, 1-3, 1-6 to 1-8)
Playlist:
1   Mala Junta [3.22]  composer: Juan de Caro, Pedro Laurenz
2   Ilusion de Mi Vida [2.46] composer: F. Brunelli
3   Nostalgias [3.20]  vocals:  Sandra Rumolino. composer: Juan Carlos Cobián
4  Afiches [3.16] vocals: Sandra Rumolino. composer: Atilio Stampone
5  Cancion de Buenos Aires [3.06 ]composer: Azucena Maizani, Orestes
Cúfaro
6  Por Que Amo a Buenos Aires [4.08] vocals:  Sand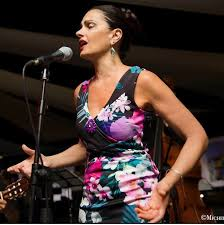 ra Rumolino. composer:
Eliane Blasquez
7   Balada Para Mi Muerte [4.27] vocals: Sandra Rumolino. composer: Astor  Piazzolla
8   Crece Desde el Pie (candombe) [2.40] vocals:  Sandra Rumolino  composer:
Alfredo Zitarosa
9   Pavadita [2.51]  composer: A. Aieta
10  Vuelo del Moscardon [2.40] composer: R. Korsakov, O. Maderna
11  No Te Aguanto Mas [2.46]  composer: A. Mondino
12  Seguime Si Podes [3.16]   composer: Alejandro Scarpino
13  Tbc [3.08]  composer: Edgardo Donato
14  Saludos [2.42]   composer: Domingo Federico
15  Los Mareados [4.11]  composer: Juan Carlos Cobián
16  Champagne Tango [2.54]  composer: M. Arastegui
17  La Cumparsita [3.19]   composer: Gerardo Matos Rodríguez