Tango Fusión
Exchanges en fusion of tango with different music cultures.
Episode 14: Tango Dorado
Today, another episode with recordings by Tango Dorado (Golden Tango) a septet with 2 violins, 2 bandoneons, piano, bass and electric guitar. It originally started as the Locura Tanguera quintet. The ensemble is led by its founder; Christiaan van Hemert.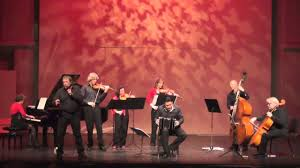 Performers:
Bandoneon, Cajón – Jacqueline Edeling
Bandoneon, Cajón  – Christiaan van Hemert
Double Bass – Maaike Wierda
Electric Guitar, Acoustic Guitar – Eelco van de Meeberg
Piano, Electric Piano [Fender Rhodes] – Margreet Markerink
Violin – Alexandre Kanji, Derk Lottman
Vocals [Guest] – José Rivero; Ricardo Prada
Playlist
1  Entreriano [2.59] composer: A. Rosendo Mendizábal
2  Lunfardo [5.37] composer: Astor Piazzolla
3  Soledad [7.55] composer: Astor Piazzolla
4  Berretin [3.38] composer: Pedro Laurenz
 5  Regreso al Amor & Vuelvo Al Sur [8.28] vocals: José Rivero   composer: F. Solanas.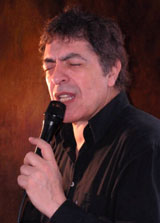 6  Corazon [3.22] vocals: Ricardo Prada composer: L. Etchegonzalay,  H. Sapelli
7  Naima [4.39] composer: John Coltrane
8  Catch Me if You Can [2.44] composer: J. Williams
9  Warner Brothers Cartoon Theme [0.56] composer: C. Stalling
10 Escualo [3.41] Tango Dorado composer: Astor Piazzolla
11 Bordoneo y 900 [3.26] composer: Osvaldo Ruggiero
12 Zum [3.32] composer: Osvaldo Pugliese
13 Verano porteño [6.01] composer: Astor Piazzolla