Terra Incognita
A listening post in the unexplored territories of independent and alternative blues, folk and pop labels.
Terra Incognita is a programme that features a variety of contemporary music from artists that are rarely or never played on Dutch radio.
A voyage of discovery for the inquisitive music lover that has a broad interest. Sit back, relax and discover the splendour!
Episode 46.
For one hour we will play sounds from the small studios of the US, Great Britain, France, Belgium and Vietnam for you. A musical landscape filled with story tellers, artists that are smooth and sweet sounding as well as trend-setting.
Listen to, among others: Huong Thanh, Wye Oak, Michael Hedges, Hector Zazou and 9Bach (pictured).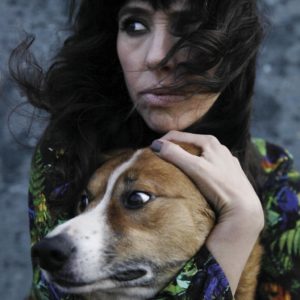 Playlist:
1. Andrew Bird
Capsized, 03:41
Are You Serious
Wegawam Music Co,. 2016
trail 1:                                                                                      04:47
2. 9bach
Llwynog, 04:32
Tincian
Real World Productions, 2014
3. Huong Thanh
Làng Tôi, 03:31
Sài Gòn, Saïgon
Buda Music, 2016
4. Jack Chesire
Nerve, 03:24
Black Light Theatre
self released, 2017
trail 2:                                                                                    16:45
5. Wye Oak
Spiral, 05:49
Single
City Slang, 2017
6. Michael Hedges
Aerial Boundaries, 04:41
Aerial Boundaries
BMG Entertainment, 1984
7. Ryley Walker
Big Eyed Fish, 03:50
The Lillywhite Sessions
Dead Oceans, 2018
8. Lokomotiv, The Special Choir
Ma Chine Wah, 04:46
Appelfolk
Appel Rekords, 2015
trail 3:                                                                                    36:42
9. PJ Harvey, Harry Escott
An Acre of Land, 03:45
Single
self released, 2017
10. The Imagined Village
Scarborough Fair – String Reprise, 06:50
Empire & Love
Emmerson, Corncrake and Constantine, 2009
11. Hector Zazou
Un Heros, 02:20
Reivax Au Bongo
Crammed Discs, 1986
12. 9bach
Ifan – Edit, 04:28
Single
Real World Productions, 2018
13. Raoul Vignal                                                                55:04
The Dream, 04:30
Oak Leaf
Talitres, 2018
Terra Incognita is broadcast every third and fourth Wednesday of the month at 22:00. Feel free to comment by sending an email to: terra@concertzender.nl.
Produced & presented by: