Terra Incognita
Nr: 47 Een luisterpost in het onontgonnen landschap van de onafhankelijke alternatieve blues-, folk- en pop-labels.
Terra Incognita is een sfeervol programma met gevarieerde, hedendaagse muziek van muzikanten die je zelden of nooit hoort op de Nederlandse radio.
Een ontdekkingsreis voor de nieuwsgierige muziekliefhebber met een brede interesse. Ontspan het Oor en ontdek de Luister!
Aflevering 47.
Veertien sfeervolle tracks uit de kleine, onafhankelijke studios overal in de wereld. Ontdek nieuwe namen om je zomer te verrijken. In de trails ontmoeten we o.a. Barbara Morgenstern, Nancy Elisabeth, Haruomi Hosono, Rami Khalife en Bonnie "Prince" Billie (foto).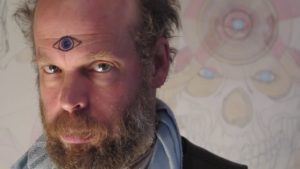 1. Dan Mangan
Can't Not, 04:09
More or Less
Arts & Crafts Productions, 2018
Trail 1:                                                                                    05:28
2. Pascal Pinon
Skammdegi, 04:39
Sundur
Morr Music, 2016
3. Seamus Fogarty
Song for John, 04:49
The Old Suit
Domino Recordings, 2018
4. David Dondero
#Zero with a Bullet, 03:59
#Zero with a Bullet
Affairs of the Heart, 2010
Trail 2:                                                                                    19:04
5. Barbara Morgenstern
Brainfuck, 05:47
Unschuld und Verwüstung
Staatsakt, 2018
6. Rami Khalifé
Genese, 02:25
Lost
self released, 2018
7. You Are Wolf
Murmuration, 03:41
Hawk to the Hunting Gone
Stone Tape, 2014
Trail 3:                                                                                   31:50
8. Nancy Elizabeth
Lay Low, 03:46
Wrought Iron
The Leaf Label, 2009
9. Colleen
Moonlit Sky, 05:09
The Weighing of the Heart
Second Language, 2013
10. Bonnie "Prince" Billie
The Best of Folks, 03:26
Single
Tiny Room Records, 2018
Trail 4:                                                                                    44:22
11. Pikelet
Miss Her, 03:18
Pikelet
Chapter Music, 2007
12. Haruomi Hosono
Roochoo Divine, 04:22
Vol. 1
Victor Entertainment, 2013
13. Malcolm Holcombe
Emma Jean, 02:14
A Hundred Lies
Geffen Records, 2009
14. Abigail Lapell                                                             55:38
Gonna Be Leaving, 03:10
Single
Coax Records, 2018
Terra Incognita wordt elke derde en vierde woensdag van de maand uitgezonden om 22.00 uur. Wilt u reageren? Stuur dan een mail naar: terra@concertzender.nl.
Samenstelling & presentatie:

Fred Wittenberg