Terra Incognita
Nr: 54 Een luisterpost in het onontgonnen landschap van de onafhankelijke alternatieve blues-, folk- en pop-labels.
Terra Incognita is een programma met gevarieerde, hedendaagse muziek van muzikanten die je zelden of nooit hoort op de Nederlandse radio.
Een ontdekkingsreis voor de nieuwsgierige muziekliefhebber met een brede interesse. Ontspan het Oor en ontdek de Luister!
Aflevering 54.
In dit uur een sfeervolle mix van veelal onbekende muziek geclusterd in vier 'trails', muzikale paden. Klanken uit de kleine, onafhankelijke studio's. Met passie gemaakt en zonder concessies. Muziek die prikkelt, maar ook ontspant. Luister o.a. naar Piers Faccini, Danheim, Fridolijn, Pikelet, The Breath, Lau en Black Sea Dahu. Laat je verrassen…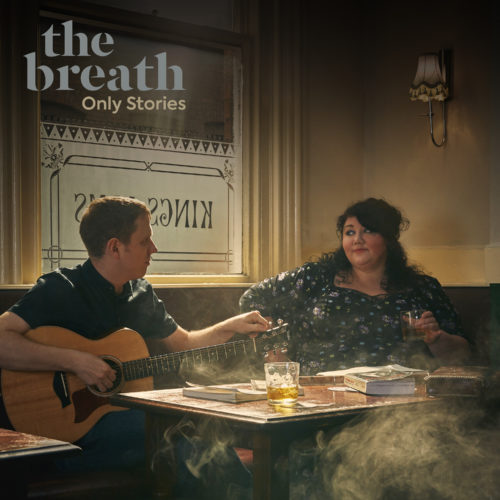 1. Moulettes
Under Water Painter, 03:22
Preternatural
C.R.A.F.T. POP, 2017
trail 1:                                                                                            04:36
2. Kaunan
Vallåt, 04:12
Forn
Norse Music, 2017
3. Rozi Plain
Swing Shut, 03:32
Single
Memphis Industries, 2019
4. The Breath
Only Stories, 03:53
Single
Real World Music, 2019
trail 2:                                                                                           16:51
5. Piers Faccini
Bring Down The Wall, 03:26
I Dreamed an Island
Beating Drum, 2016
6. Danheim
Hrungnir, 03:17
Herja
Ballista Records, 2018
7. Bellhound Choir
Bad Dreams, 04:04
Single
Bad Afro Records, 2016
trail 3:                                                                                           27:00
8. Fridolijn
Narcissus, 05:08
Catching Currents
Freija Label, 2015
9. Iris Penning
In de Stilte, 04:17
Liever Vieze Voeten
self released, 2019
10. Jun Miyake
Undulations, 01:58
Lost Memory Theatre Act-3
Yellowbird Records, 2018
trail 4:                                                                                           38:47
11. Pikelet
Exchange Rate, 04:56
Goodbye
Babyrace Records, 2019
12. Kronos Quartet, Marjan and Mahsa Vahdat
Far Away Glance, 03:16
Placeless
Kirkelig Kulturverkstes, 2019
13. Lau
Dark Secret, 05:54
Midnight and Closedown
Reveal Records, 2019
14. Black Sea Dahu                                                                    54:00
The Core, 05:19
White Creatures
self released, 2018
Terra Incognita wordt elke derde en vierde donderdag van de maand uitgezonden om 22.00 uur. Wilt u reageren? Stuur dan een mail naar: terra@concertzender.nl.
Samenstelling & presentatie:

Fred Wittenberg