The Orient Express
Classical music from India.
1. Raga Darbari Kanada with performing artists
Amjad Ali Khan and both his sons Amaan Ali Bangash and Ayaan Ali Bangash, all on sarod.
CD: "The legendary lineage" (2) Hafiz Ali Khan, Navras NRCD 0084/85, 1997.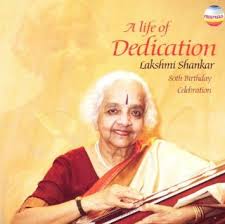 2. Two light classical compositions by singer Lakshmi Shankar from the double CD in honour of her 80th birthday.
CD: "A life of dedication: 80th Birthday Celebration" Lakshmi Shankar, Navras NRCD 0202, 2007.
Thanks to the Central Record Library, Rotterdam.

Producer: