The Wandering Microphone
Music from Morocco by Hmoui Abd El Hamid and ensemble.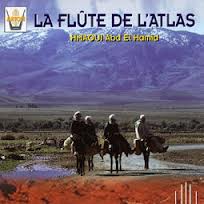 In 1971 and 1976 respectively, two LPs were released for the gramophone label Arion with music from this ensemble. Coming hour, we let you hear some numbers of these two records.
By now, these recordings are also released on CD, but with as little text information as on the LPs.
LP: Hmaoui Abd El Hamid, La Flûte Orientale, Arion ARN 30 T 104
LP: Hmaoui Abd El Hamid, La Flûte de l'Atlas, Arion ARN 33 336
By courtesy of the Centrale Discotheek Rotterdam
Producer: