The Wandering Microphone
Folk music from the island of Sardinia.
Tonight, once again music from an old gramophone record of the label Deutsche Harmonia Mundi which was released in 1975 but was never released on CD.
On this LP, music from various regions of Sardinia, like Gallura, Campidanu and Nuru. The songs are very diverse, as well as religious as secular. You also hear the launeddas, a shawm with three pipes with double-reed which is only found on Sardinia.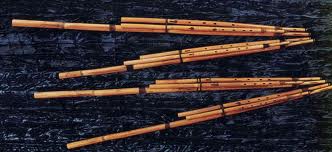 The lyrics of the songs are extensively discussed during the broadcast.
The complete LP Folklore auf Sardinien, Sardische Chöre und Folklore-Gruppen. (1975). Harmonia Mundi 20 22289-6
Music played during a procession, Celeste Tesoro and Sonate dell'offertorio.
CD. Sonus de canna, Maestro Dionigi Burranca en Sergio Lecis. (1994). Amori AM 003
Producer: