The Wandering Microphone
Traditional music from Sicily.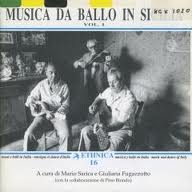 Once again, music from the time of gramophone records. In the next hour you will hear music from the Italian island of Sicily. You will be able to listen to the entire LP record Sicily in Music and Song, an LP that was released in 1965 labelled ARGO.
The music is quite varied, from tarantella via lullabies to love songs and lamentations. Mafia songs are also on the list.
Everything will be explained comprehensively during the broadcast.
Complete LP Sicily in Music and Song. (1965). Argo ZFB 71
Two waltzes
CD. Musica da Ballo in Sicilia, vol. 1. (1996) Ethnica TAO16.
Producer: