The Early World
With music from the Belouga Quartet (France), Harouna Samake (Mali), and the Charivari Trio (Netherlands).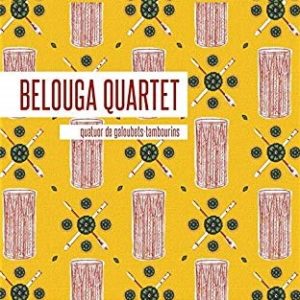 1-  Quatuor de Galoubets tambourins of the Belouga Quartet.
The Bélouga Quartet, a group of four tambourine players who share their passion for the 'Galoubet-Tambourine' and different cultures and customs of the Provençal tambourine. Bringing together four drummers who had been trained at different schools was a challenge. Indeed, the 'fife-drum', emblematic instrument from Provence, is played in the Piedmont, the Camargue, the Provence and in the Rhône Valley.
CD. Quatuor de Galoubets tambourins – Belouga Quartet. Label: Buda Musique (2018) code: 860333. Distribution: XANGO music. VIDEO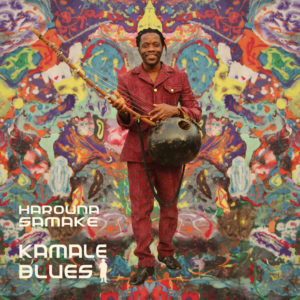 2-  Kamale Blues by Harouna Samake.
Harouna Samake, Kamale n'goni player for the legendary Salif Keita, releases his first solo album Kamale Blues in August 2018. Harouna Samake arranged five Salif Keita albums and also recorded more than 50 albums of Malian artists, such as Mory Kanté and Bassekou Kouyate, just to name a few. On this album Harouna Samake uses his talents to think about problems in the world around him. His texts form the basis for this conceptual approach, which refers to themes such as immigration, wealth and inequality, gender relations and human rights.
CD. Kamale Blues – Harouna Samake. Label: One World Records (2018), code: HSCV123. Distribution: XANGO music. VIDEO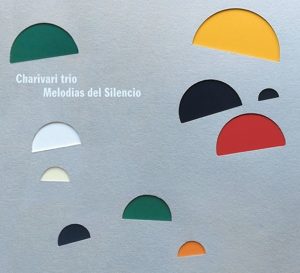 3-  Melodias del Silencio of the Charivari Trio.
The Charivari Trio is a Dutch trio that combines South American, gypsy and Balkan music with jazz and folk. This album Melodias del silencio even opens with an over-known song by Boudewijn de Groot that suddenly receives a Latin American treatment. Violinist Anneke Frankenberg, accordionist Bart Lelivelt and bassist Gerard Schoren are well matched and have virtuosic pieces heard. Guest is Janos Koolen on mandolin, who brought in the composition The Bipolar Bear.
CD. Melodias del Silencio – Charivari Trio. Label: Charivari (2018), code: CHV2018. Distribution: XANGO music. VIDEO
Produced by:
Cobie Ivens