The Night: Contemporary Music
Contemporary Music Night #105 – Cold Blue Music # 6.
The Hundred-and-fifth  two-weekly Contemporary Music Night on Concertzender with tonight the Sixth of an Ten episode series with all the published records of the American Cold Blue Music label, in chronological order from 2000 till now.
Featering: Charlemagne Palestine, John Luther Adams, Steve Peters, Daniel Lentz, Chas Smith, Christopher Roberts and Peter Garland.
  John Luther Adams | The Place We Began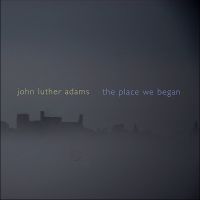 John Luther Adams.
1. At the Still Point (2009). 12:31
2. In the Rain (2009). 8:58
3. The Place We Began (2009). 8:15
John Luther Adams: electronics.
CD 2009 – Cold Blue Music CB032
|
|
|
|
  Christopher Hobbs | Sudoku 82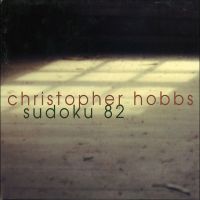 4. Christopher Hobbs. Sudoku 82 (For Eight Pianos)(2005-09). 19:12
Bryan Pezzone: piano.
CD 2009 – Cold Blue Music CB033
|
|
|
|
|
|
  Christopher Roberts | Last Cicada Singing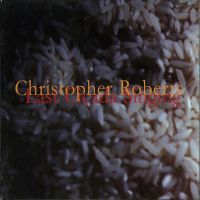 Christopher Roberts.
5. Remote Stories (2008). 4:10
6. The Channel (2008). 9:24
7. Travelling Alone (2008). 3:16
8. Last Cicada Singing (2008). 11:06
Christopher Roberts: huqin (qin).
CD 2009 – Cold Blue Music CB034
|
|
|
  John Luther Adams | Four Thousand Holes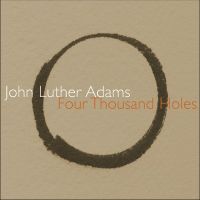 John Luther Adams .
9. Four Thousand Holes (2010). 32:51
Stephen Drury: piano. Scott Deal: percussion. John Luther Adams: electronics.
10. … and bells remembered … (2005). 10:06
The Callithumpian Consort: Joseph Becker, Jeffrey Means, Joseph Becker, John Andress, Joseph LaPalomento, Bill Holden: bells, percussion.
CD 2011 – Cold Blue Music CB035
|
  Various | Cold Blue Two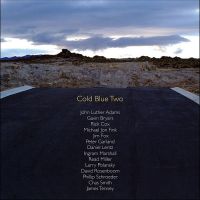 11. Daniel Lentz. Celli. 4:22
Erika Duke-Kirkpatrick: cello.
12. Ingram Marshall. Son of Soe-pa. 4:52
Clément Marshall: classical guitar. Ingram Marshall: electronics.
13. Phillip Schroeder. Another Shore. 4:11
Phillip Schroeder: celesta.
14. Rick Cox. Later. 3:53
Marty Walker, Phil O'Connor: clarinet. Rick Cox: e-guitar. Thomas Newman: piano.
15. Chas Smith. Sometimes the Sword of Seven. 4:52
Chas Smith: lap steel gitaar, organ, electronics.
16. John Luther Adams. Sky with Four Suns. 4:25
Ethel: Kip Jones, Tema Watstein: violin. Ralph Farris: viola. Dorothy Lawson: cello.
17. Read Miller. Come Out, Sit Awhile, Break the Bottle, And You is Lost. 3:25
Sarah Cahill: piano.
18. Gavin Bryars. It Never Rains. 4:51
Rick Cox: e-guitar. Alma Fernandez: viola. Erika Duke-Kirkpatrick: cello. James Bergman: double bass.
19. Michael Jon Fink. Prelude to Alone. 3:17
Brian Walsh: clarinet. Alex Iles: trombone. Michael Jon Fink: e-guitar.
20. James Tenney. Mallets in the Air. 4:40
Eric Lane Barnes: diamond marimba. The Formalist Quartet: Andrew McIntosh, Andrew Tholl: violin. Ashley Walters: viola. Mark Menzies: cello.
21. James Tenney. Eskimo Lullaby. 3:59
John Schneider: steel guitar, voice.
22. Peter Garland. Nights in the Gardesn of Maine. 5:14
Guy Klucevsek: accordion.
23. David Rosenboom. Hymn of Change. 3:01
The Formalist Quartet: Andrew McIntosh, Andrew Tholl: violin. Ashley Walters: viola. Mark Menzies: cello.
24. Jim Fox. Colorless Sky Became Fog. 3:02
Theresa Dimond: dulcimer. Alma Fernandez: viola. Erika Duke-Kirkpatrick, Jessica Catron: cello. James Bergman: double bass. Bryan Pezzone: piano.
CD 2012 – Cold Blue Music CB036
|
  Jim Fox | Black Water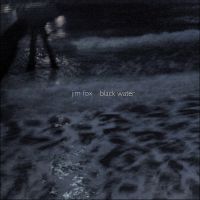 25. Jim Fox. Black Water (1984). 18:03
Bryan Pezzone: piano.
CD 2013 – Cold Blue Music CB037
|
|
|
|
|
|
|
Stephen Whittington | Music for Airport Furniture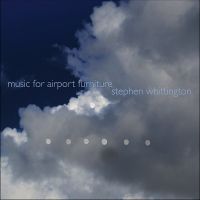 26. Stephen Whittington. Music for Airport Furniture (2013). 22:46
Zephyr Quartet: Belinda Gehlert, Emily Tulloch: violin. Jason Thomas: viola. Hilary Kleinig: cello.
CD 2013 – Cold Blue Music CB038
|
|
|
|
Michael Jon Fink | Froma a Folio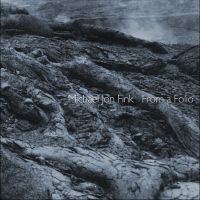 27. Michael Jon Fink. From a Folio (2013) 1.-7. 18:04
Derek Stein: cello. Michael Jon Fink: piano.
CD 2014 – Cold Blue Music CB039
|
|
|
|
|
|
|
  Rick Cox – Thomas Newman | 35 Whirlpools Below Sound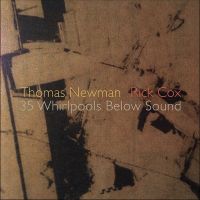 Rick Cox / Thomas Newman.
28. A Well Staring at the Sky. 3:19
29. Exit 3. 3:09
30. Slate Overture. 6:05
31. Rouge. 0:34
32. Smith-'s Arcade. 1:33
33. Eyes of Blue. 1:42
34. Goldmine Nectarine. 3:52
35. Telegraph Vine. 1.:32
36. Ashland Schine. 7:18
37. Pluton Creek. 0:52
38. Mort. 2:27
39. Negative Rhythm. 4:51
40. Venice Mule. 3:59
41. Paper Thin. 0:40
42. Grind the Bone and Bury It. 2:36
43. Carapace. 3:50
44. Then Deeper. 2:44
45. Stair. 4:38
46. Dulciana-Stop. 2:20
Jeff Elmassian: clarinet. Rik Cox: prepared guitar, xaphoon, cello, voice, field recordings. Thomas Newman: toy accordion, violin, piano, phase metals, field recordings.
CD 2014 – Cold Blue Music CB040
|
All further information can be found on www. coldbluemusic.com
Produced by: